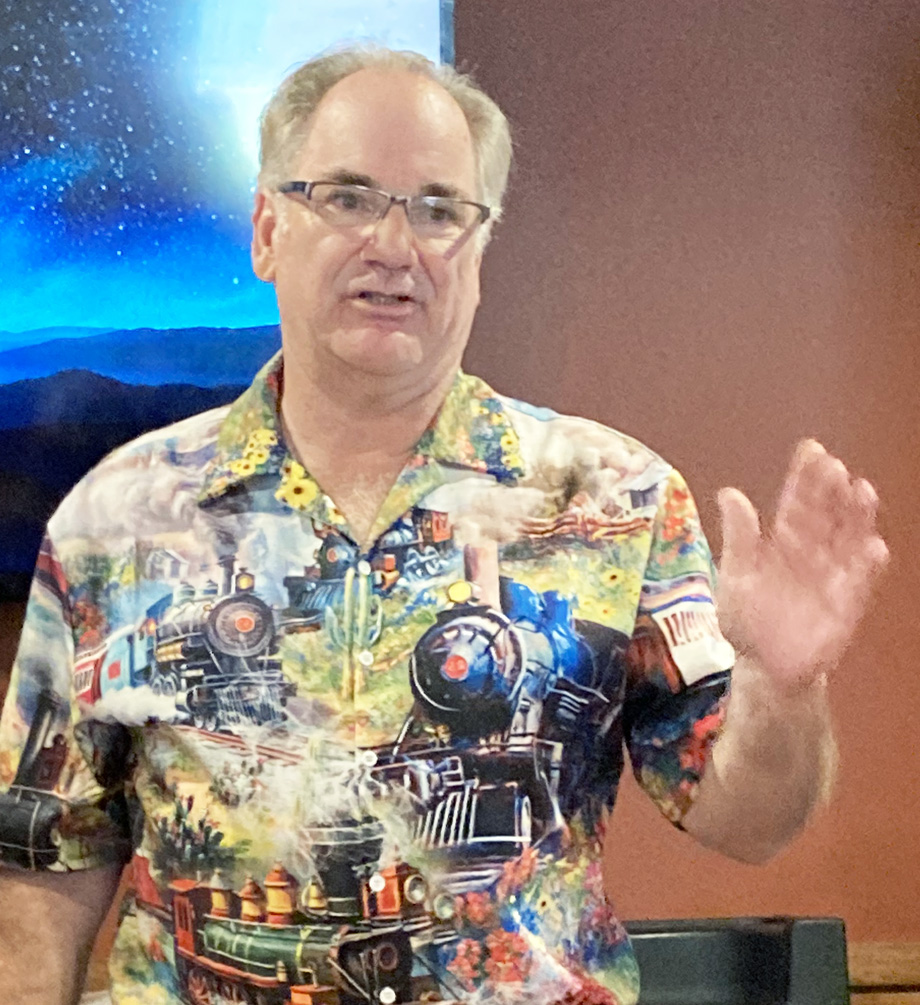 For more than two decades, Larry Price has crafted the country's most comprehensive youth model railroad program. More recently, William K. Walthers president Stacey Walthers Naffah has changed the dynamic of one of the industry's oldest and largest companies by encouraging youngsters – and everyone else – to interact with trains.
Their work has been so valuable to ensuring model railroading's future, enough to earn two of the industry's highest honors in August.
Price was inducted into the Model Railroad Industry Division of the Hobby Manufacturers Association Hall of Fame and Naffah received the Bobbye Hall Award at a breakfast earlier this month that coincided with the NMRA National Train Show in Collinsville, IL. The awards were presented in person for the first time since the pandemic began in 2020.
Price, the hall's 51st member, founded Youth in Model Railroading (YMR) in 1997, a nonprofit organization dedicated to children ages 8-18 that has publicly promoted model railroading. For over 25 years the organization has helped educate the next generation of rail enthusiasts by teaching techniques in modeling, electronics and the artistry of model railroading.