Amtrak will acquire new mainline passenger diesel locomotives from Siemens Mobility to replace its aging National Network locomotive fleet.
Seventy-five Charger locomotives are being built for Amtrak's Long Distance train service as part of an $850 million order that includes options to purchase more to accommodate use on some state-supported routes and future growth.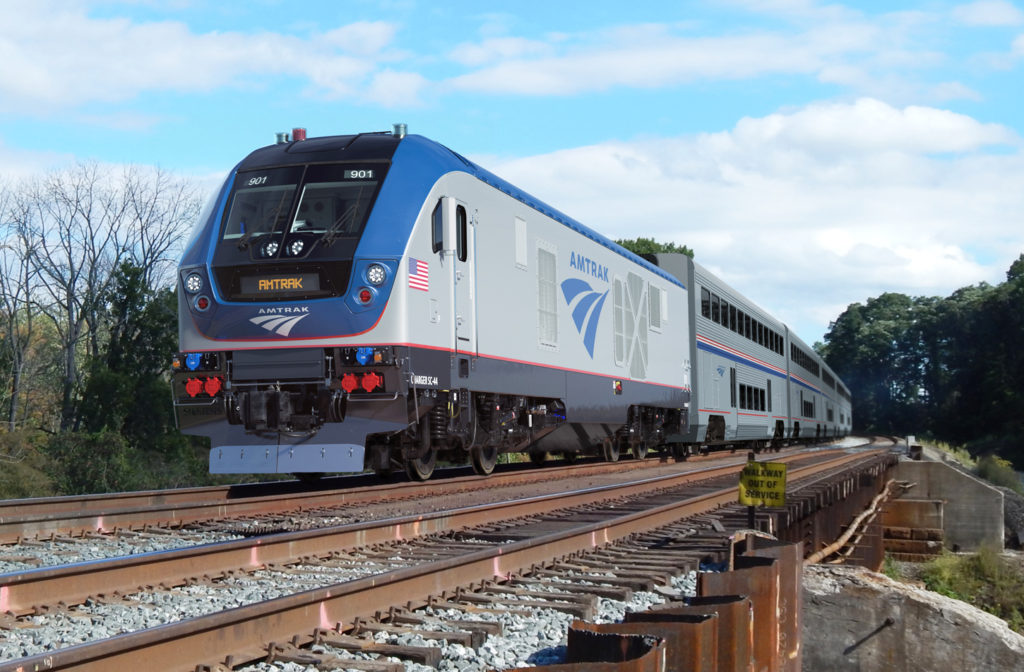 "These new locomotives will offer increased reliability, more hauling power, improved safety features and lower emissions," said Amtrak President & CEO Richard Anderson in December.
The locomotives will offer the latest safety systems including Crash Energy Management and Positive Train Control. Capable of speeds up to 125 mph, the locomotives will be powered by a 16-cylinder Cummins QSK95 diesel engine capable of 4,000 horse power with modern control systems and Alternating Current (AC) propulsion. The diesel engine will come equipped with the latest Tier 4 emissions technology, reducing nitrogen oxide by over 89 percent and particulate matter by 95 percent, and provide an average of 10 percent savings in diesel fuel consumption.