Steve Allen Goen returns to publishing in a big way with the release of the first of 10 books showcasing passenger trains in Texas.
"Passenger Trains of Texas Cotton Belt" debuted last fall. His first book since 2006, it features passenger operations of the St. Louis Southwestern Railroad (more commonly the Cotton Belt) between the Victorian Era of the 1890s to the railroad's last mixed train in 1958.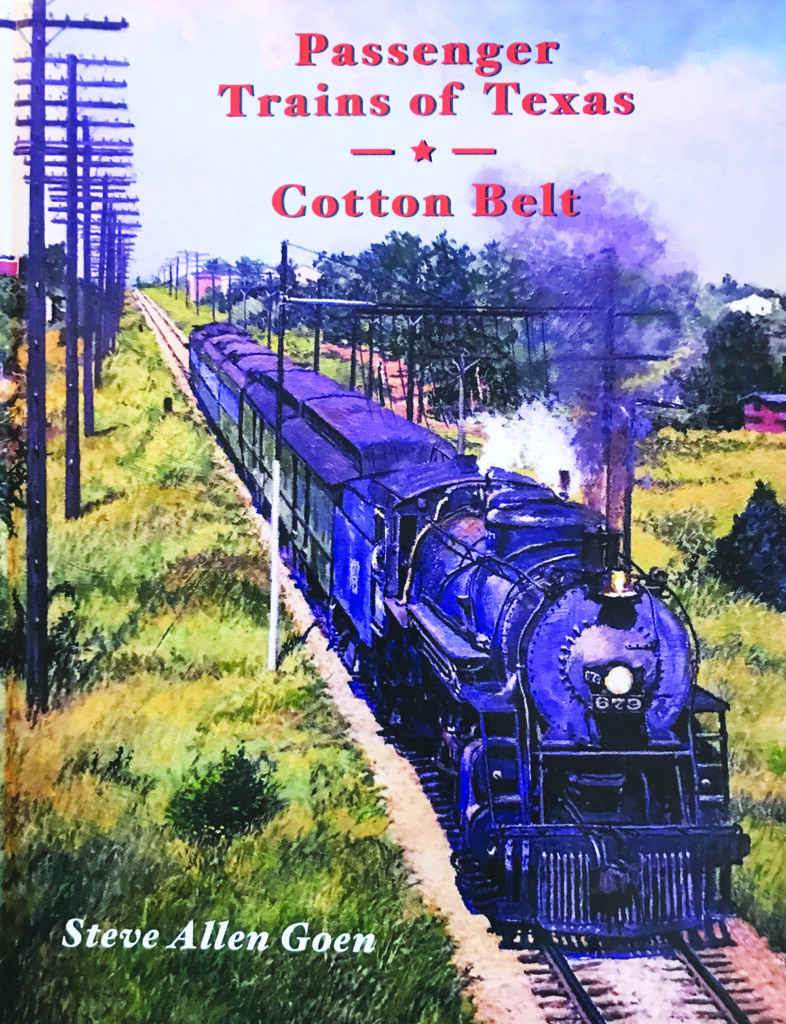 Goen tells the story of the Cotton Belt's historic run of passenger service through Texas with his signature style of photos and descriptions. However, he goes a step further with interesting tales that re-create the railroad's journey through major cities and small towns in an age when rail was a major mode for moving people.
The 144-page hardback is his ninth book and includes color and black-and-white images of the Lone Star and Morning Star trains, as well as the Jitney in East Texas, gas electrics on the Stephenville, North & South Texas Railroad, and mixed trains to Sherman and Gatesville.