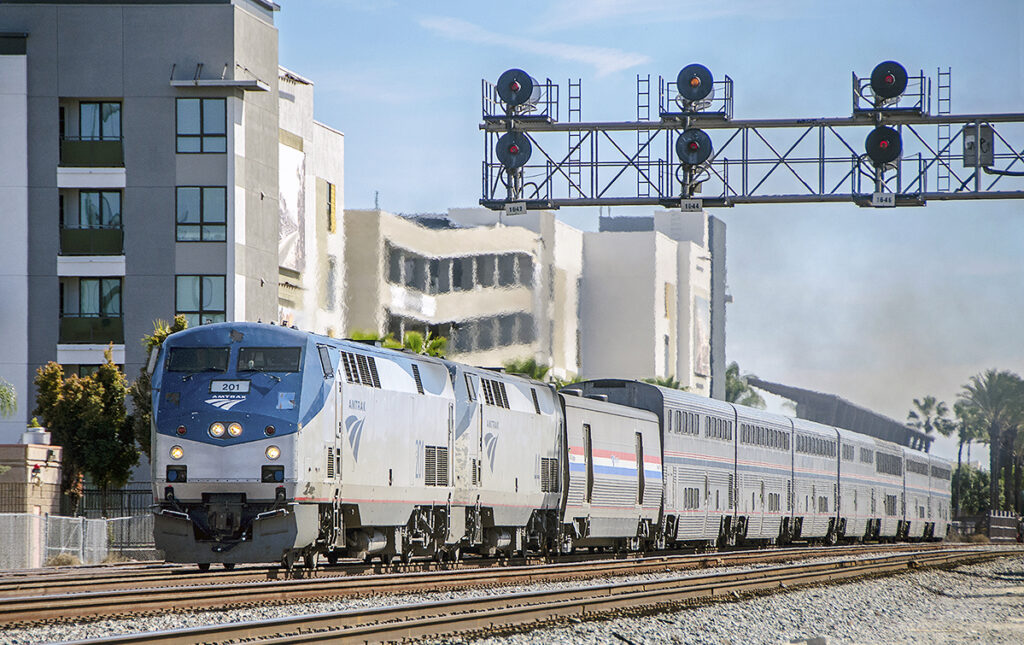 Funds will be used to convert portion of line to welded rail
WASHINGTON, D.C. — Amtrak announced it will receive a $5.6 million Federal Railroad Administration Consolidated Rail Infrastructure and Safety Improvements (CRISI) grant to stabilize and rehabilitate the Southwest Chief route in Colorado and New Mexico.
Combined with $4.9 million in Amtrak federal funds set aside for this service and $1 million from the New Mexico Department of Transportation (NMDOT), a total of $11.5 million will be invested from Trinidad, CO, south of Lamy, NM.
This federal grant is the fifth for the route segment in Colorado, New Mexico and Kansas. The grant addresses only a portion of the line that Amtrak is planning to restore.
Between 2016 and 2020, Amtrak has committed $15.8 million in direct funding for the Southwest Chief route, and an additional $12.8 million in matching funds to previously awarded federal grants. Amtrak has also invested between $4-$8 million annually in this segment, outside of any grant programs, including selective installation of ties, replacing bolted rail in curves, and bridge or culvert repair.