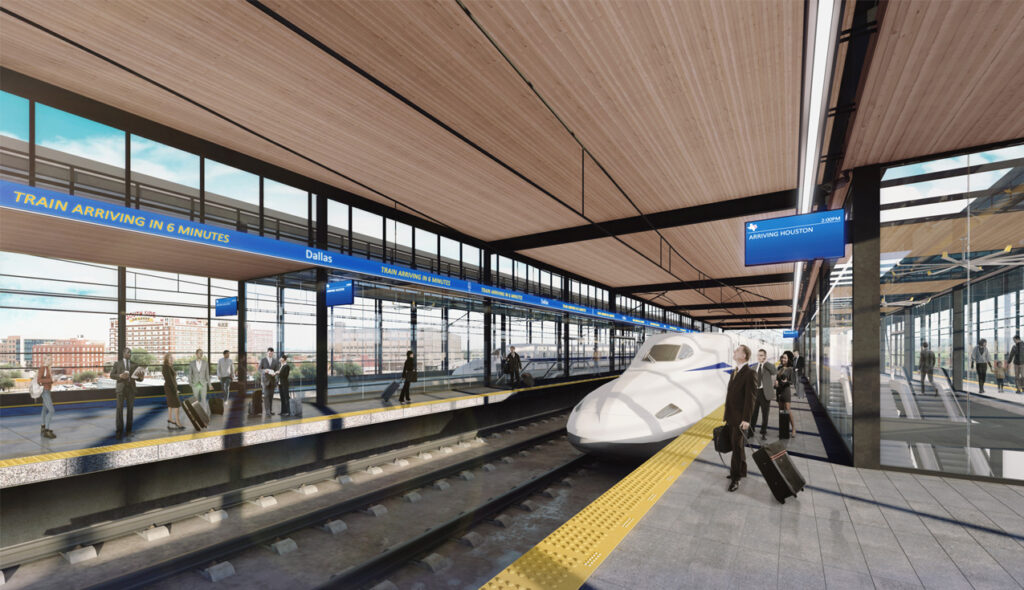 Terminals set for Dallas, Bryan/College Station and Houston
Texas high-speed rail investors plan to form an entity to develop train stations in Dallas, Houston and Grimes County near College Station, where the Texas Central Railway's high-speed rail line terminals will be built.
The Texas High-Speed Rail Station Development Corp. (SDC), independently owned and separate from Texas Central, will build three stations along the planned line from Houston to Dallas.
SDC will undertake planning, design, development, construction, improvement, commissioning, operation, maintenance and funding of the terminals, station sites, platform surfaces and circulation area. The company will engage with governmental agencies and private companies seeking to deliver high-speed rail to Texas.
The company, to be led by investors John Kleinheinz and Jack Matthews, is an offshoot of Cadiz Riverfront Holdings and Cadiz Development Houston, LLC. SDC owns approximately 52 acres south of downtown Dallas, approximately 45 acres in Houston formerly known as Northwest Mall and approximately 59 acres in Grimes County.