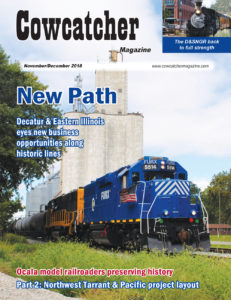 It's easy to buy back issues! Pay by credit card or PayPal through our secure online shopping cart.
EXPANDED DESCRIPTIONS BEGINNING WITH OUR JAN/FEB 2007 ISSUE!
BACK ISSUES AVAILABLE FROM $2.95 EACH (includes shipping)
---
Follow the links below and purchase complete sets and individual issues via PayPal or with your credit card
ORDER Complete Sets HERE.
ORDER Individual Issues HERE.
Pick up the current issue of the Cowcatcher Magazine at a location near you or SUBSCRIBE