OMAHA, NE — Union Pacific Railroad is taking additional steps to reduce global supply chain congestion with a weekend incentive to help relieve intermodal shipment backlogs. By offering refunds on some containers, the railroad hopes to speed goods and products moving across the United States from West Coast ports.
The move comes as railroads experience continued intermodal shipment backlogs, which is contributing to a decline in North American rail traffic. The Association of American Railroads, which charts weekly traffic, reports steady dips in North American carload and intermodal shipments since the end of July.
In the U.S., intermodal shipments have been down an average of 8 percent since the week ending Sept. 18.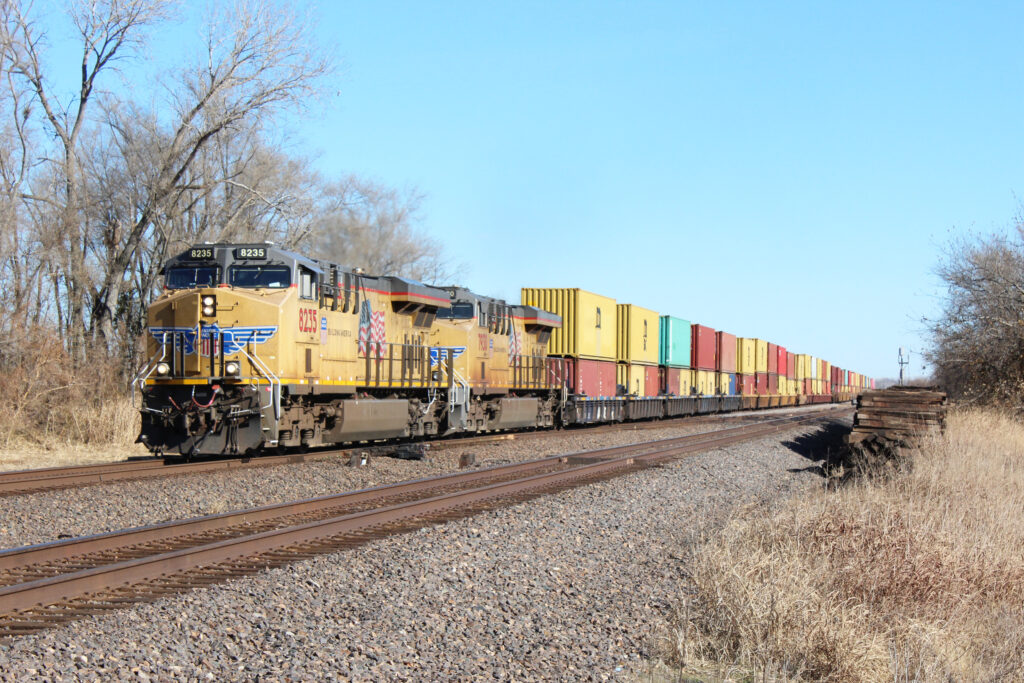 To encourage weekend in-gates and reduce port backlog, UP will run a pilot program through Dec. 31 offering a $60 per container refund to its ocean carrier customers for each container in-gated Saturdays and Sundays at its near-port Intermodal Container Transfer Facility (ICTF) in Long Beach, CA. The refund will apply to containers in-gated incremental to each customer's current 2021 weekend average.