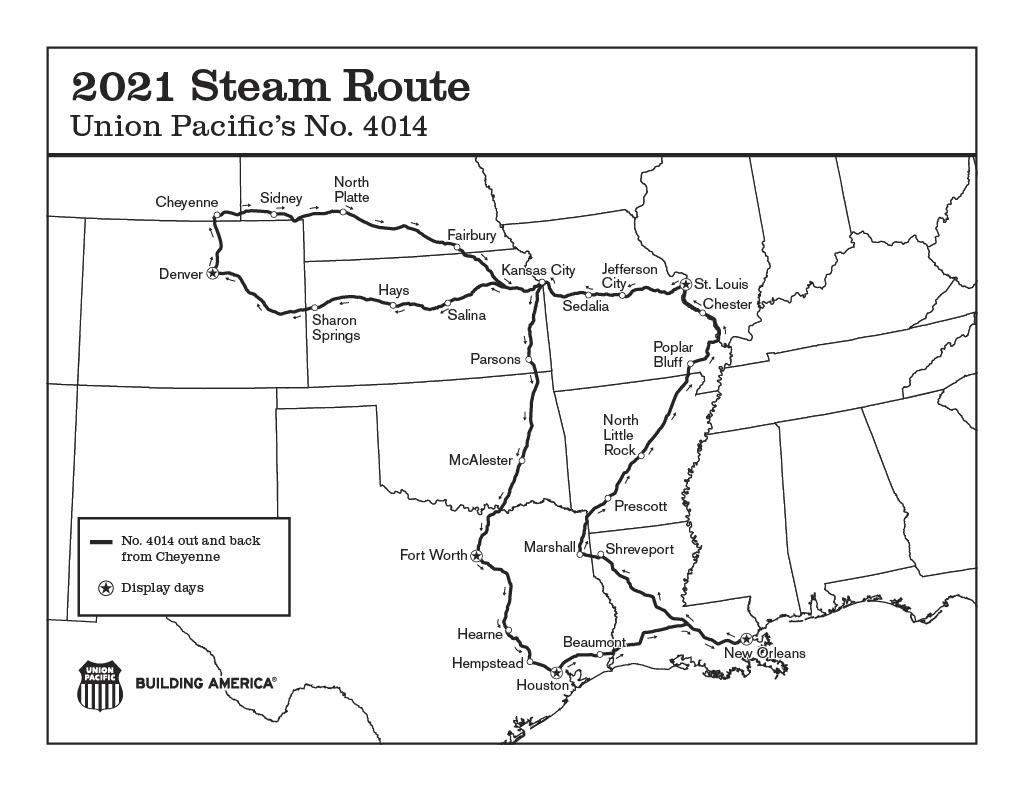 No. 4014 returns after making inaugural 2019 run
Union Pacific announced Monday that Big Boy No. 4014, which stole America's heart in 2019 with its gallant return, is thundering back for an encore.The venerable steam locomotive will depart Cheyenne, WY, Aug. 5 and travel through Arkansas, Colorado, Kansas, Illinois, Louisiana, Missouri, Nebraska, Oklahoma, Texas and Wyoming.
This is the first tour since the locomotive was restored for 2019's "Great Race" that celebrated the 150th anniversary of the Transcontinental Railroad's completion. The multi-year restoration took place at Union Pacific's steam shop in Cheyenne following a retirement that spanned six decades.
"This summer, we are proud to announce that the Big Boy will be back to tour through 10 of the states and hundreds of the communities which Union Pacific serves," UP Senior Vice President Scott Moore said.
No. 4014 will be on display in Fort Worth (Aug. 14), Houston (Aug. 17), New Orleans (Aug. 21), St. Louis (Aug. 29) and Denver (Sept. 6).