Union Pacific Railroad signed a historic deal with Wabtec Corp. this week for 600 locomotive modernizations featuring a suite of digital solutions and innovations. The agreement, worth more than $1 billion, is the largest investment in modernized locomotives in rail industry history, and part of UP's fleet strategy to move more freight efficiently and sustainably across its service territory.
Wabtec will modernize 525 of UP's AC4400 and AC6000 locomotives, as well as 75 Dash-9 locomotives. The modernized locomotives will feature a suite of digital solutions and innovations such as the FDL Advantage engine upgrade and Modular Control Architecture, a next-generation controls technology that is applicable throughout Wabtec's locomotive installed base.
The modernizations will extend the locomotive's life and provide benefits, including a fuel efficiency improvement of up to 18 percent; more than 80 percent increase in reliability; and haulage ability increase of more than 55 percent.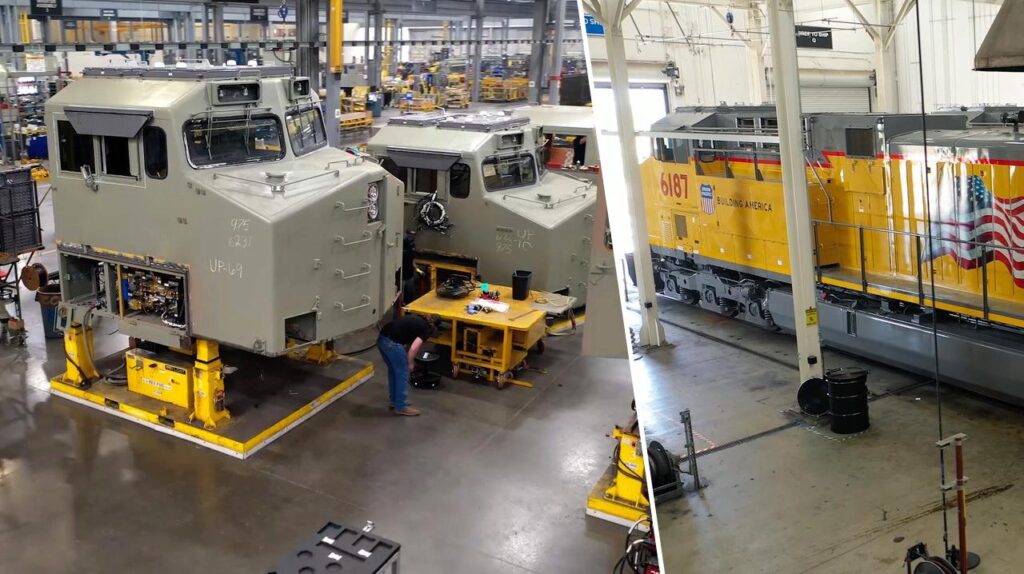 "UP is taking thoughtful, deliberate steps to reduce our environmental impact and to help our partners improve theirs," said Lance Fritz, Chairman, UP president and CEO. "Wabtec's modernization program helps make our existing fleet more fuel efficient, capable and reliable. The resulting increased tractive power enables us to move more freight with fewer locomotives, which improves efficiency and reduces emissions."