NT&P Up Close: Detailing the Right of Way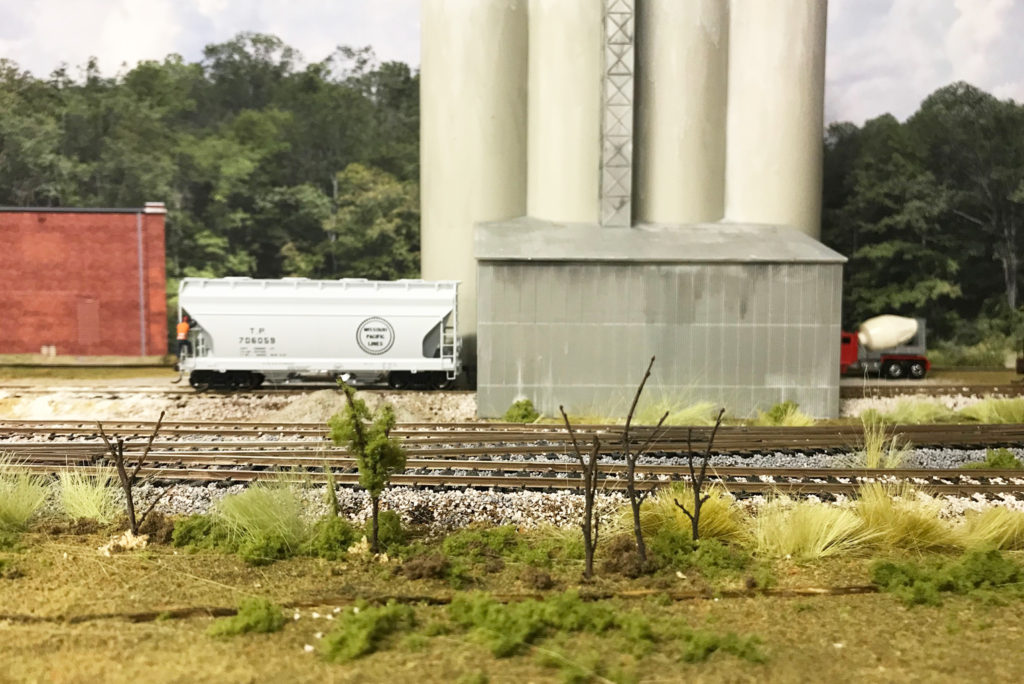 Adding trackside realism without concealing trains
In CRU Call of the March/April 2019 issue, Cowcatcher Publisher Tim Blackwell tells of one of his favorite railfan spots along the Union Pacific Choctaw Division in Argyle, TX.
The main line runs parallel with US Highway 377 and is seemingly on a stage for a short stretch with a clean-cut right of way, which seems a bit out of place for such a nondescript part of North Texas.
Whether or not the right of way is by design is uncertain. But it's an appealing spot, free of growth and underbrush, to see trains run.
Most model trains running through urban areas follow a similar path. Ballast on roadbeds gives way to trimmed grass or dirt. Truth is, most rights of way are not tidy at all. They are cluttered with weeds, grass, dead foliage, bushes and trees so much they conceal trains. The railroads maintain only what they must to keep track clear.
It would be taxing to fully replicate the overgrowth along most model railroad right of ways. And doing so would obscure the very trains that modelers want to showcase.
But with a little moderation, adding overgrowth adds a hint of realism that just can't be denied.
Using commercial scenery products and actual tree branches, the right of way along the Northwest Tarrant & Pacific, the Cowcatcher's HO-scale project layout, hints of that clutter but isn't overdone.
Small trees, brush, dirt and grass were applied in just a short time using straw grass and foliage products, some trimmings from a post oak tree and white glue. Straw grass was cut with scissors and planted in a drop of white glue, spread apart and dusted with ground foam. Tiny tree branches collected from outside were affixed after drilling a hole and filling it with a dab of white glue.
Within minutes, the bare right of way sprouted with a little clutter but not enough to conceal the action on the tracks.
Read CRU Call with Tim Blackwell in each issue of the Cowcatcher.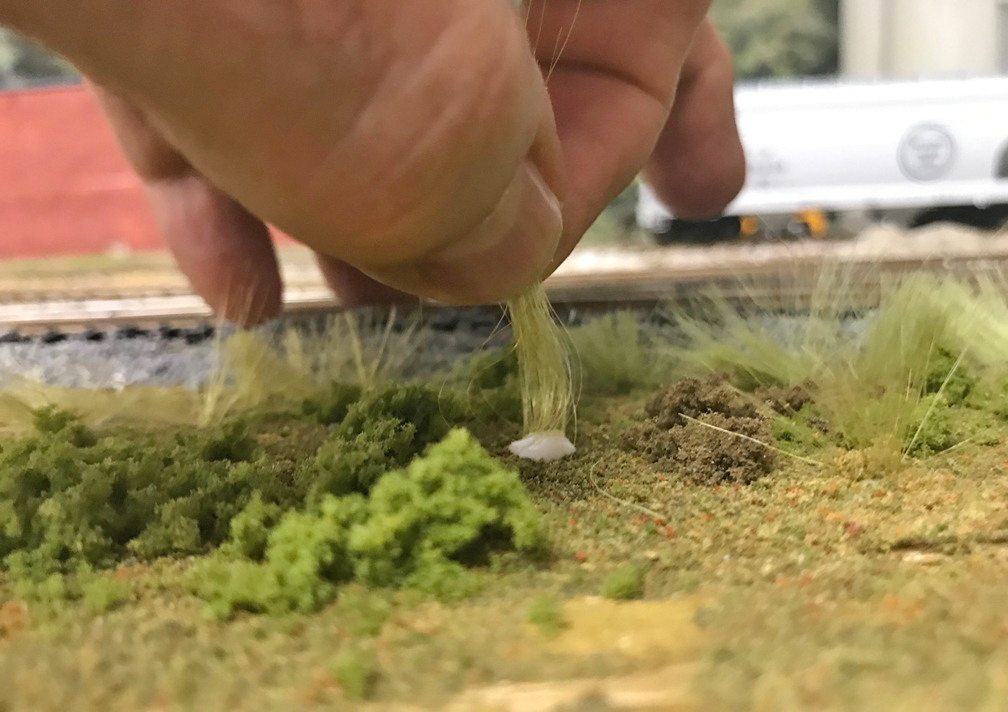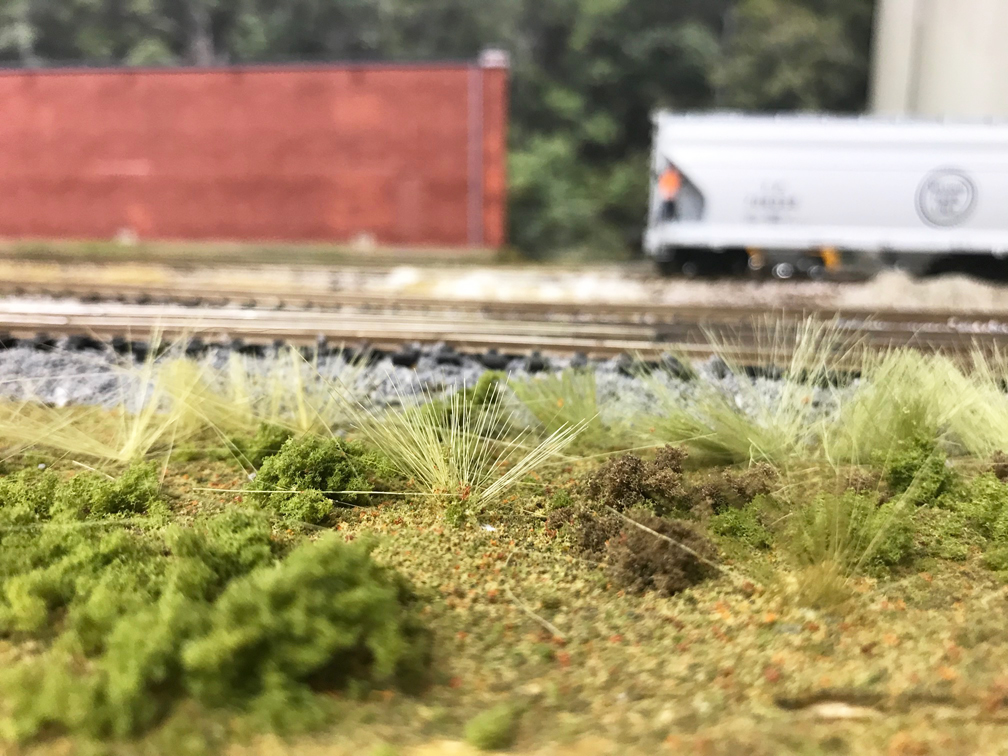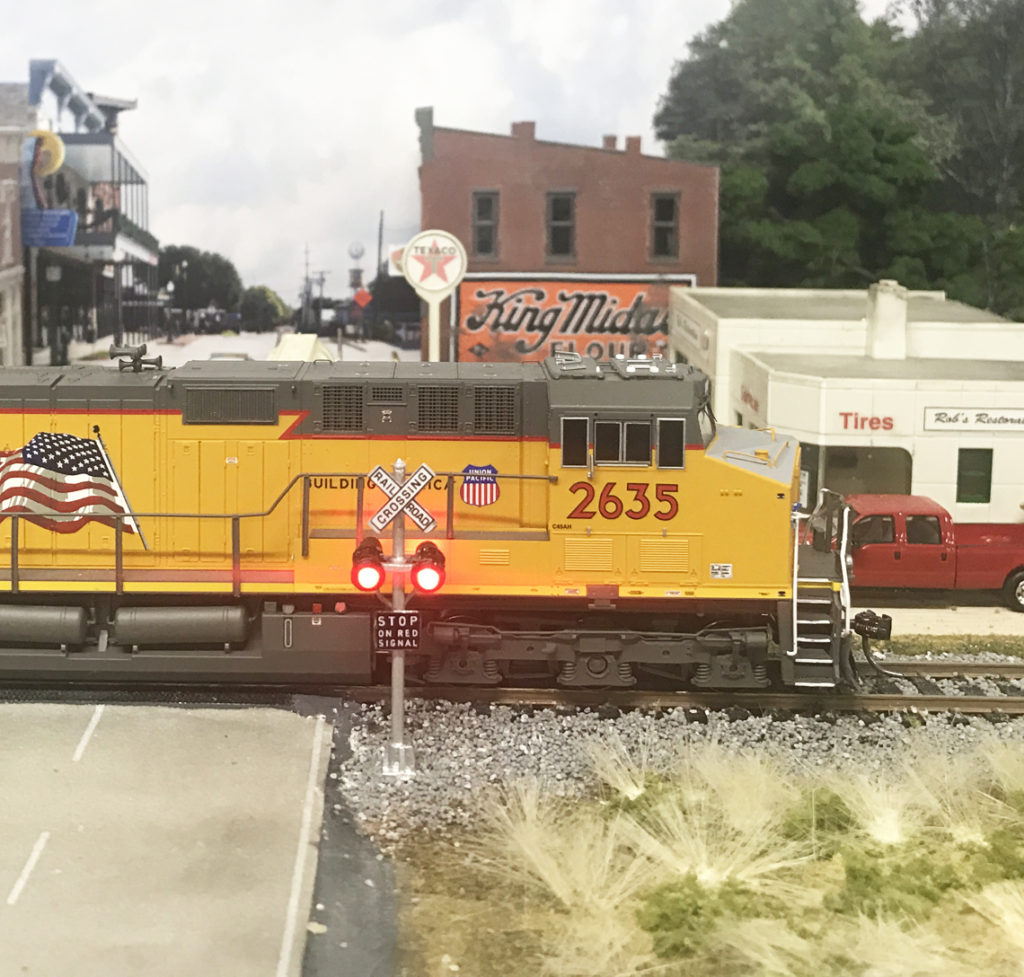 Read more about the Northwest Tarrant & Pacific in the March/April 2019 Cowcatcher. Additional coverage in the four-part series can be found in the September/October 2018 , November/December 2018 and January/February 2019 issues.
More Reading: The Making of Main Street on the Northwest Tarrant & Pacific.