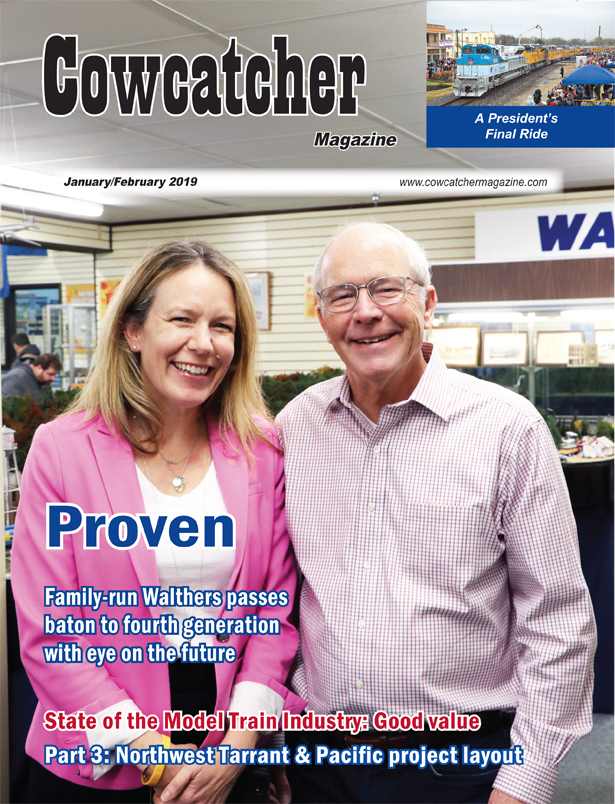 All Issues Priced at $4.95 unless otherwise noted

Proven January/February 2019: One of our best-selling issues, the January/February 2019 Cowcatcher goes behind the scenes with the Wm. K. Walthers Co. and tells the tale of how four generations of family have led the company to the top of the model railroad industry. PLUS, America goes trackside to pay respects to former President George H.W. Bush; readers rate the state of model railroading good based on value, selection and quality; scenery and technology bring to life the Northwest Tarrant & Pacific, the Cowcatcher's HO-scale project layout; and steam returns to the Alamo City with the restoration of the Texas Transportation Museum's 1925 Baldwin 0-4-0. Publisher's Special: $3.95!
January/February 2019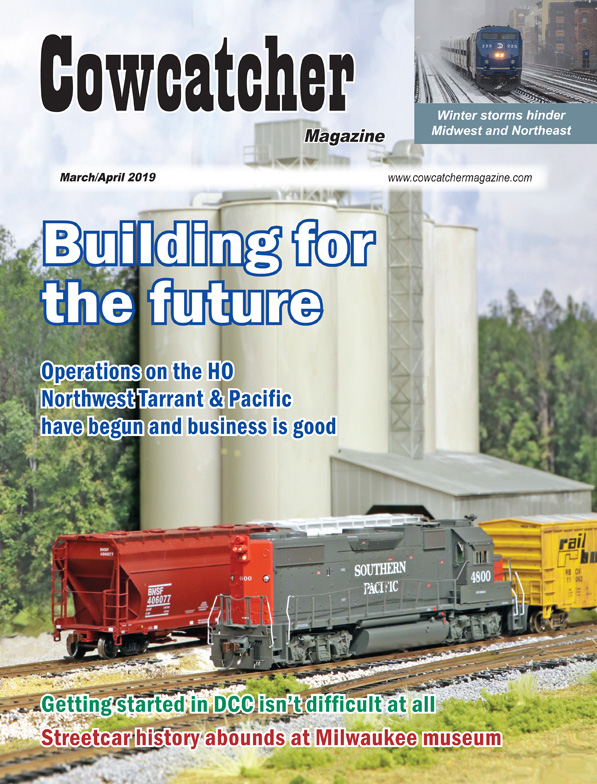 Building for the Future March/April 2019: Like many short lines, the Cowcatcher's project railroad, the Northwest Tarrant & Pacific, assumed tracks from a larger railroad and is developing brisk business by serving several industries. PLUS, Dallas/Fort Worth's newest commuter line, TEXRail, is off to a running start and discussions of expansion are already taking place; going DCC simplifies model railroad operation and is easier than it looks; the Amherst Railway Society's Railroad Hobby Show had a couple of major product announcements from Rapido Trains and ScaleTrains.com; and streetcar history unfolds at the Milwaukee Transit & Archives Museum in Cudahy, WI. RESTOCKED! Limited copies!