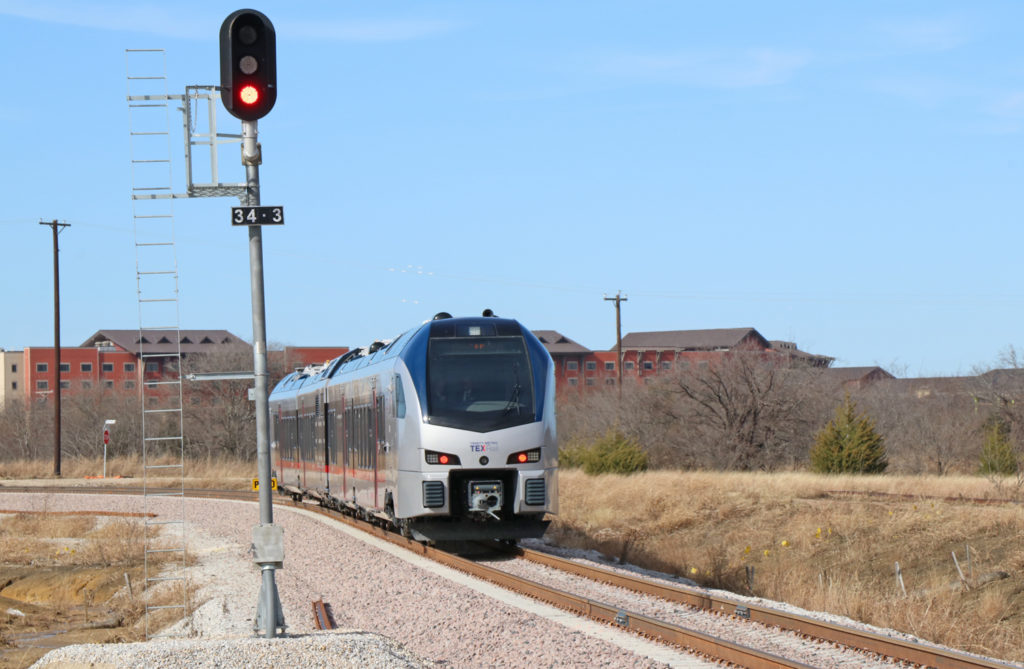 Despite a delayed launch, the first Trinity Metro TEXRail commuter train arrived on time at D/FW International Airport in the wee hours this morning with a handful of riders. The train's arrival at Terminal B well before dawn marked the end of an 11-year journey to link downtown Fort Worth to the airport.
The first train to run fully across the 27-mile line departed Fort Worth T&P Station at 3:25 a.m. and arrived at the airport at 4:17. The train originated at Fort Worth North Side Station and reached the former Texas & Pacific Station, the western terminus, at 3:14 a.m.
"I think it's going to be great for the community, great for the airport, great for Fort Worth," Steve Crum, the train's first rider, told CBS 11 News. "It's a long time coming, well deserved."
The $1 billion commuter line, which runs on the former Cotton Belt railroad through Grapevine and to the airport, was derailed from its planned Jan. 5 start because of a signal issue detected the day before. A problem resulted from a hardware installation by Trinity Metro's signal contractor, the agency said, and further testing was needed.

By the end of the day the signal was fixed, but Trinity Metro couldn't get sign-off by the Federal Railroad Administration. TEXRail officials did not blame the delay on the FRA being short-handed resulting from the government shutdown.