Ocala Model Railroaders preserve Central Florida region's history through award-winning layouts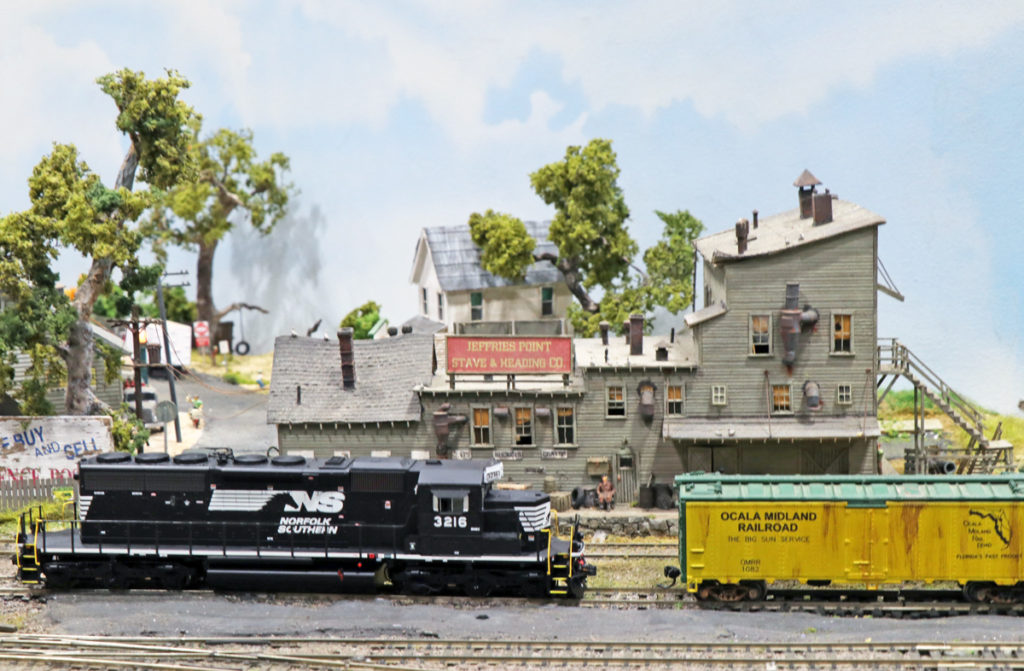 KANSAS CITY, MO — North of Tampa and Orlando, Anthony, FL, enjoys little attention, except from tourists passing through to get a glimpse of actor John Travolta's estate and airfield. The city's only other claim to fame may be its Post Office, established in 1877 after the coming of the railroad and still in operation.
On the Ocala Model Railroaders Historic Preservation Society's HO modular layout, the orange-growing business thrives in Anthony. A scene depicting the 1920s reminds of the time that railroad companies set up shop in an area and provided for employees. It has an ice house, packing plants, ice loading, engine house, company store, gas station and general store.
Ocala has a rich rail history dating to the 1880s, when moving the region's growing agricultural production via railroad was the most effective way to get oranges and other produce to market.
Club founder Allen Wiener built the scene in Anthony, one of many well-detailed portrayals of central Florida when railroads thrived. Each year, the Ocala Model Railroaders hosts open houses at its museum in Ocala, as well as takes HO- and N-scale traveling layouts to train shows and other public events throughout Florida. The purpose is to educate on the many aspects of railroading.
In August the multi-scale group was at the NMRA National Train Show, where the HO modular layout won first place (the N layout took second).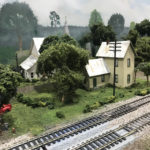 The 16' x 26' HO layout, built to NMRA standards, features a double-track main line with plenty of switching. Traffic originates and terminates in a large staging yard in the middle. The group has enough modules that it can be expanded to 47 feet.
Mixed with the orange groves are heavy industrial scenes and logging activity. Near citrus operations in Anthony is a scratch-built farm house, typical of those one would see in rural communities. The nondescript structure, built from an old photograph, forced a double-take from one gentleman at a recent show. Turns out, the model is of the home he lived in as a youth.
On down the line, a Seaboard watermelon car built after the old Atlantic Coast Line watermelon cars, is busy being loaded.
"The layout has a lot of personality," President Jim Delawter said. "We're all partial to (Anthony) because it was built by our founder, who passed away."
The club's origins date to 1996, when a group of modelers got together to determine interest in forming an organization to preserve the region's rail history. The Marion County Board of County Commissioners donated the use of one of its buildings to hold the first meeting.
A year later the new group took an N-scale modular layout members built in eight weeks to a local Lions Club show. The rest, says Delawter, is history.
The 501(c)(3) Ocala Model Railroaders received enough donations to start a modest museum containing a growing number of railroad books, journals, historical documents and artifacts. At the museum in Ocala, which is about 40 miles south of Gainesville, the club has four layouts − Six Gun Territory, Calapooya Pacific and HO- and N-scale permanent layouts.
Through historical documents and representations on the layouts, the group has a mission to inform and educate.
"We've got a lot of guys who have the patience and work well together," Delawter said.
The club will next display Nov. 23-25 in Cedar Key, FL, and again Dec. 28-30.