Industry leaders on missions to ensure model railroading's future receive HMA's top awards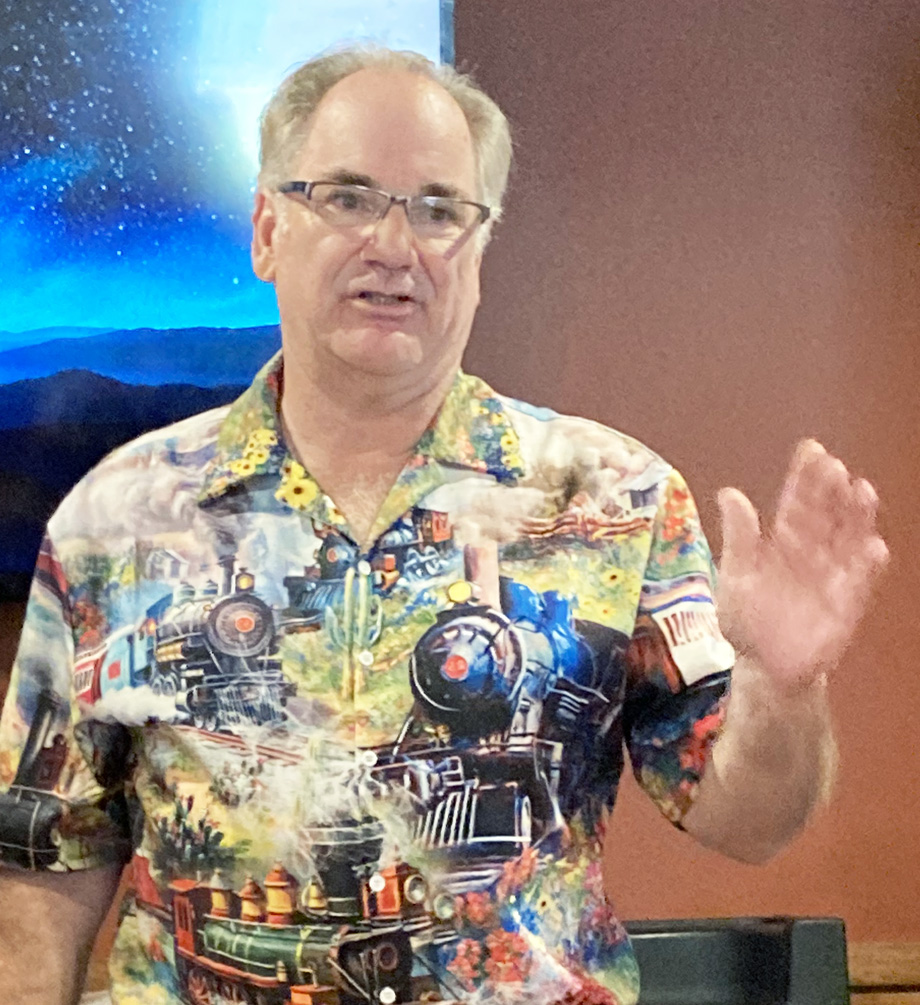 For more than two decades, Larry Price has crafted the country's most comprehensive youth model railroad program. More recently, William K. Walthers president Stacey Walthers Naffah has changed the dynamic of one of the industry's oldest and largest companies by encouraging youngsters – and everyone else – to interact with trains.
Their work has been so valuable to ensuring model railroading's future, enough to earn two of the industry's highest honors in August.
Price was inducted into the Model Railroad Industry Division of the Hobby Manufacturers Association Hall of Fame and Naffah received the Bobbye Hall Award at a breakfast earlier this month that coincided with the NMRA National Train Show in Collinsville, IL. The awards were presented in person for the first time since the pandemic began in 2020.
Price, the hall's 51st member, founded Youth in Model Railroading (YMR) in 1997, a nonprofit organization dedicated to children ages 8-18 that has publicly promoted model railroading. For over 25 years the organization has helped educate the next generation of rail enthusiasts by teaching techniques in modeling, electronics and the artistry of model railroading.
"YMR helps foster interest in the hobby while providing members a common outlet for sharing their passion for trains with like-minded peers," Price said.
Price, affectionately known as Mr. Conductor, has a passion for teaching youth what model railroading is all about. He constructs each monthly meeting to ensure that everyone attending gets hands-on time on some component of model railroading.
He also creates different levels of clinics so newer members have an opportunity to learn the modeling basics and advanced members can execute more complex techniques such as laying plaster or converting a DC engine to DCC.
Naffah is the 15th recipient of the Bobbye Hall Award, which recognizes an individual or organization for service in the model railroad industry. The award, established in 2008, is given annually in memory of the late owner of Hall's Hobby House in Dallas, who served the industry in many capacities during a long career.
Naffah, a fourth-generation leader at Walthers since 2018, has served in numerous roles to broaden awareness of the hobby, including as World's Greatest Hobby president. She has teamed with Discovery World principals for over 10 years to create a summer camp to introduce model railroading to kids. Naffah engaged WGH to help finance and assist with curriculum.
The first camp, held in 2019 prior to the pandemic, established a precedent program that can be rolled out in a large scale to educational organizations.
"I've always wanted to pursue meaningful work that has an element of fun, and I find great meaning in working for my family's business and in advocating for this great, fun, rewarding hobby of ours," Naffah said in a statement. "I believe in what we do and invite everyone to promote the hobby's value in today's world, too." – TIM BLACKWELL/Cowcatcher Magazine