Amtrak and U.S. passenger rail ridership levels surge, move nearer to boardings before pandemic
By TIM BLACKWELL/Cowcatcher Magazine
America is returning to the rails in earnest. U.S. passenger rail ridership is making a significant recovery from covid-19, which put the brakes on public transit and Amtrak in spring 2020.
Boardings on national, regional and local networks from coast to coast are closing in on pre-pandemic levels, despite gaps in service and equipment, according to the latest available data.
Public rail ridership through September had returned to 60 percent of pre-covid boardings, according to the American Public Transportation Association (APTA), and Amtrak trips were up 52 percent through 10 months of its fiscal year, which ended Sept. 30.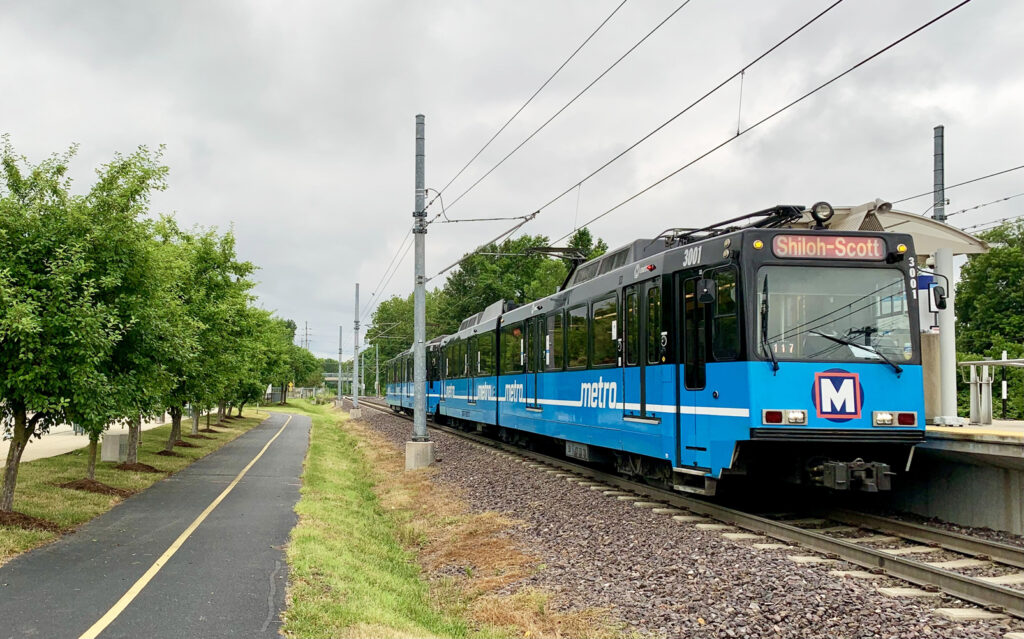 APTA's latest quarterly data shows that rail ridership in June surged 36.4 percent compared to the same period in 2021.
Boosted by a $70 billion federal infusion last year, public transit is earning back riders on all transit modes. APTA reported in early October that ridership on trains, buses and other transit had returned to 72 percent of pre-pandemic levels.
"Now, as we see more workers return to the office, more students return to school, and more community destinations such as restaurants, theaters, and retail stores reopen their doors, agencies from coast-to-coast are seeing a rise in ridership," said APTA president and CEO Paul P. Skoutelas. "Even though workers in many cities continue to work from home, at least on a part-time basis, we are seeing steady growth in ridership and are optimistic those trends will continue."
Amtrak is experiencing a similar renaissance with ridership perched at 20 percent below pre-pandemic levels based on actual rides through July and bookings heading into the end of the fiscal year.
Covid-19 caused dramatic drops in long-distance and local rail ridership, not only parking trains but forcing temporary and permanent layoffs. Public transit rail, with the shutdown of inner city and metropolitan lines, plunged to 10 percent of pre-pandemic levels, a much sharper decline than bus ridership, which fell to 28 percent. At Amtrak, which boasted ridership of 32 million in 2019, the bottom fell out.
Daily long-distance trains were suspended indefinitely, and traffic on the Northeast Corridor (NEC), Amtrak's East Coast high-speed commuter line, was slowed. Many trains were simply idled and schedules slashed in the ensuing months.
Vaccines, looser restrictions prompt ridership surge
As restrictions eased and vaccinations arrived in 2021, services ramped up and passengers returned to their weekday commutes and trips across the country. Public rail transit experienced two sustained increases in 2021, and riders returned at a swifter pace than on buses. APTA attributed vaccinations for the increases from April to June 2021 and September and October 2021.
By mid-2021, long-distance routes had returned after Amtrak received a massive federal covid-19 relief package.
Ridership growth has persisted in 2022, taking off when mask mandates for all public transit modes were lifted in April. Since then, public transit rail ridership has posted double-digit gains over the previous year. Commuter rail boardings surged 74 percent in the second quarter and are up 83 percent for the year compared to 2021.
A full recovery of pre-pandemic levels is now within striking distance, even though some passenger lines are not operating at full tilt and are struggling to replenish workforces.
Through July, Amtrak had recovered nearly 60 percent of its pre-pandemic ridership after falling to 16.84 million in 2020. Meanwhile, through June, public transit rail boardings were slightly more than 60 percent of pre-pandemic levels.
Despite not operating at all service levels, Amtrak ridership has returned with a fury.
Year-to-date trips for July reached 18.4 million on the NEC, state and long-distance trains – slightly under plan but a 108 percent increase over the same period in FY2021.
Through July, NEC trains showed the biggest gain at 7.3 million riders, compared to 3.1 million riders in FY2021. Ridership on state-supported routes more than doubled at 8.2 million, while long-distance ridership was up from 1.7 million in FY2021 to 2.9 million.
With two months to go in Amtrak's fiscal year, which ended Sept. 1, ridership was tracking at 22.08 million riders, just short of the 23.2 million outlined in its Service & Asset Line Plan 2022-2027. Ridership is better than double the 8.8 million for the same period in FY 2021.
Longtime Amtrak spokesman Marc Magliari said in September that bookings through the end of the fiscal year has positioned the railroad closer to full recovery.
"We're about 80 percent of pre-covid numbers nationally, which is an achievement because we are not running the same service levels and trains as we normally run," he said. "The fact that we are at 80 percent tells us that travel demand is pretty high and people want to ride the train."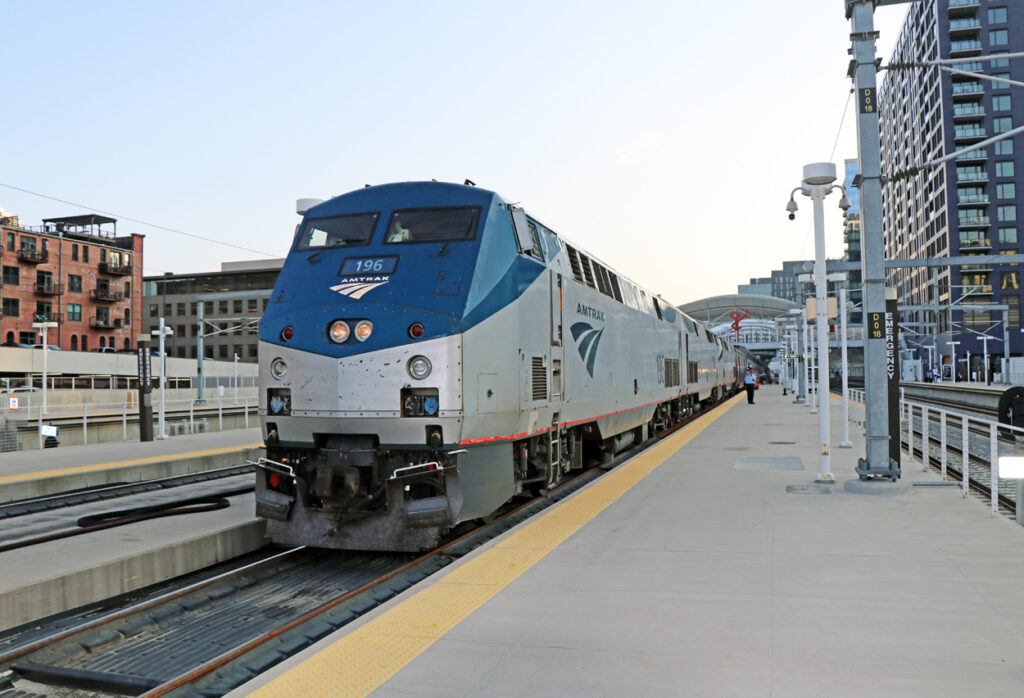 Labor shortage slows recovery efforts
Magliari says Amtrak has not fully brought back all of its trains and schedules. One reason why is lack of staffing, which has affected mechanical operations as well as other areas.Even though it has hired 2,500 workers this year, Amtrak has more than 4,000 open positions, including jobs in project management, finance, technology, onboard services, electrical and customer service.
"We don't have enough people, especially on the shop floors, mechanics and electricians," Magliari said. "Once we get those filled, we'll have more rail cars back in service and do more to carry people around the country."
Amtrak is working with the Delaware Department of Transportation (DelDOT) on a program to help workers develop various railroad-related skills to fill some of the open positions. In October, DelDOT was awarded an $11 million U.S. Department of Labor grant to fund "Railroad 101," which will provide the tools needed for successful railroad careers.
Also, Amtrak is hosting 54 hiring events and career fairs from coast to coast to attract new talent.
Amtrak is not alone in trying to replenish a rail transportation workforce that was already in decline before the pandemic.
Employment in rail transportation, which is lumped in with the warehousing industry by the U.S, Bureau of Labor Statistics, has been on a downhill slide since 2015, when more than 200,000 had jobs. Experts say the ;osses have persisted because of the decline in coal shipments, uncertainty in trade and Precision Scheduled Railroading.
The pandemic exacerbated the plunge, which resulted in a drop in 40,000 jobs between March and December 2020. Jobs ticked up late in the year but have since lost ground: employment is down 8 percent to 146,000.
Amtrak trains ramping back up
Not all train service has been restored but some routes will be back to full strength by the end of the year. NEC trains haven't fully returned to pre-pandemic schedules, and the Illini and Saluki, which run from Chicago to St. Louis and Carbondale and Quincy, IL, won't be back to full service until just before the end of the year.
This fall Amtrak restored the overnight trains City of New Orleans and Crescent to daily service, and one of two round-trips between Vancouver and Seattle returned.
Two bright spots are traffic on four trains in Virginia and the Pacific Surfliner, all on state-supported routes.
Trains in Virginia hit an all-time high in July with 110,256 passengers traveling, according to Amtrak and the Virginia Passenger Rail Authority. Boardings marked a 28.9 percent increase over June 2022 and an increase of 19.8 percent over pre-pandemic ridership in July 2019.
A big reason is that VPRA launched two new round-trips in July, one to Roanoke and another to Norfolk, plus an additional round-trip to Newport News that had been suspended due to the pandemic. In July, 110,256 passengers traveled on all four state-supported routes, and each saw increases, with Newport News topping the list at an additional 10,315 passengers compared to June (up 54 percent).
"We are encouraged by the ridership growth and enthusiasm customers have in selecting Amtrak's state-supported Virginia service as an option for travel," said Ray Lang, Amtrak vice president of state supported services.
At the opposite end of the system, California's Pacific Surfliner, Amtrak's most popular state train, is making a comeback, closing in on its projection of 1.49 million riders through 10 months of FY2022. Ridership was at 1.3 million, nearly half of the 2.8 million annual trips before covid-19.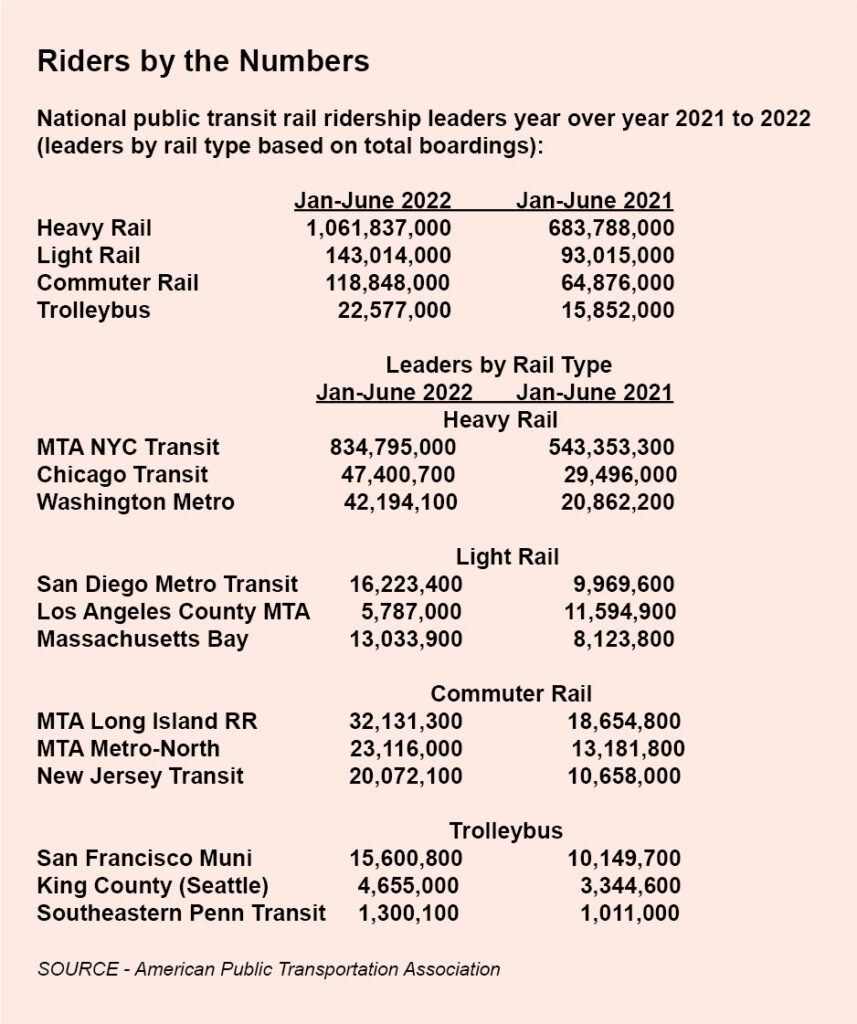 MTA leads commuter rail rebound
Through September, light rail and heavy rail returned to 61 percent of pre-covid levels, while commuter rail trailed at 54 percent.
However, commuter rail, led by East Coast powerhouse Metropolitan Transportation Authority, showed the biggest improvement of public transit rail options in the second quarter, according to APTA. MTA's Long Island and Metro-North railroads combined for 30.9 million riders from April to June, compared to 19 million in 2021. Neighboring New Jersey Transit Corp. reported 11.4 million riders, nearly double the 6.4 million who rode during the same period last year.
In September, MTA shattered rail ridership records on more than one day, including 3.875 million riders on the New York City subway Sept. 21, an increase of 100,000 over the record set the previous day. The Long Island Rail Road posted a record 204,600 riders on the same day.
Earlier in the month, Metro-North broke pandemic-era ridership records twice in consecutive weeks.
"Busy trains are a sign that the city is returning to a sense of normalcy," said New York City Transit senior vice president of subways Demetrius Crichlow.
Chad Edwards, vice president of planning and development for Fort Worth-based Trinity Metro, said ridership is increasing because people are getting out more, plus driving costs are up. The agency's commuter lines – Trinity Metro (TEXRail) and Trinity Railway Express (TRE) – are enjoying a 73 percent recovery from pre-pandemic levels.
"We attribute the ridership increases to a number of factors, including higher gas prices and people in general being more active and getting out more than they did during the pandemic," Edwards said.
Trinity Metro is trending above the state's other commuter rail lines in Austin (Capital Metro), Corpus Christi (RTA), Dallas (Dallas Area Rapid Transit), Houston (Metro) and San Antonio (VIA Metropolitan Transit) on weekday daily average ridership recovery. Trinity Metro ridership was 27 percent below pre-pandemic levels in July, about 8 percent better than the next highest agency, Dallas Area Rapid Transit.
"TEXRail is leading the ridership rally with the highest ridership beginning in March this year," Edwards added. "Since that time, ridership has been the highest since its inception in January 2019. Trinity Railway Express numbers are improving but have not yet reached pre-pandemic levels due to a slow return to the office by some workers."
The resurgence of vacation travel may also contribute to more rides on local networks.
The San Francisco Travel Association projected in August that, based on current trends, the city expects 26.5 percent more visitors in 2022 (21.5 million) than last year. The iconic San Francisco Municipal Railway, which runs along the city's tourist zone by the bay, is benefiting.
The Muni is up from 10.1 million riders through the first six months of 2021 to 15.6 million, leading five trolleybus lines reported by APTA. Average weekday ridership in June was 351,000, up from 272,000 in January.