All issues priced at $5.95 unless otherwise noted.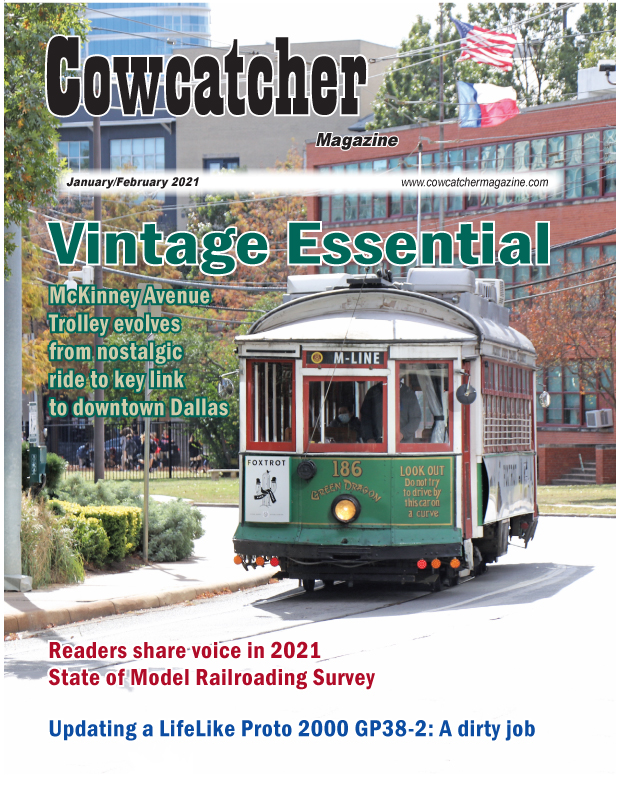 Vintage Essential – January/February 2021: Since its inception 31 years ago, the McKinney Avenue Trolley has evolved from a nostalgic ride in a trendy Dallas neighborhood to a key link in Big D. PLUS, readers say the state of model railroading is good, but growing the hobby remains a big challenge; the Crossville Model Railroad Club in Crossville, TN, runs trains for the public and tells the region's railroad history along the way; Rapido Trains' HO Flexi-Flo hopper delivers on detail and variety; and the Vicksburg, Shreveport & Pacific bridge has weathered time to provide a key link across the Red River.
January/February 2021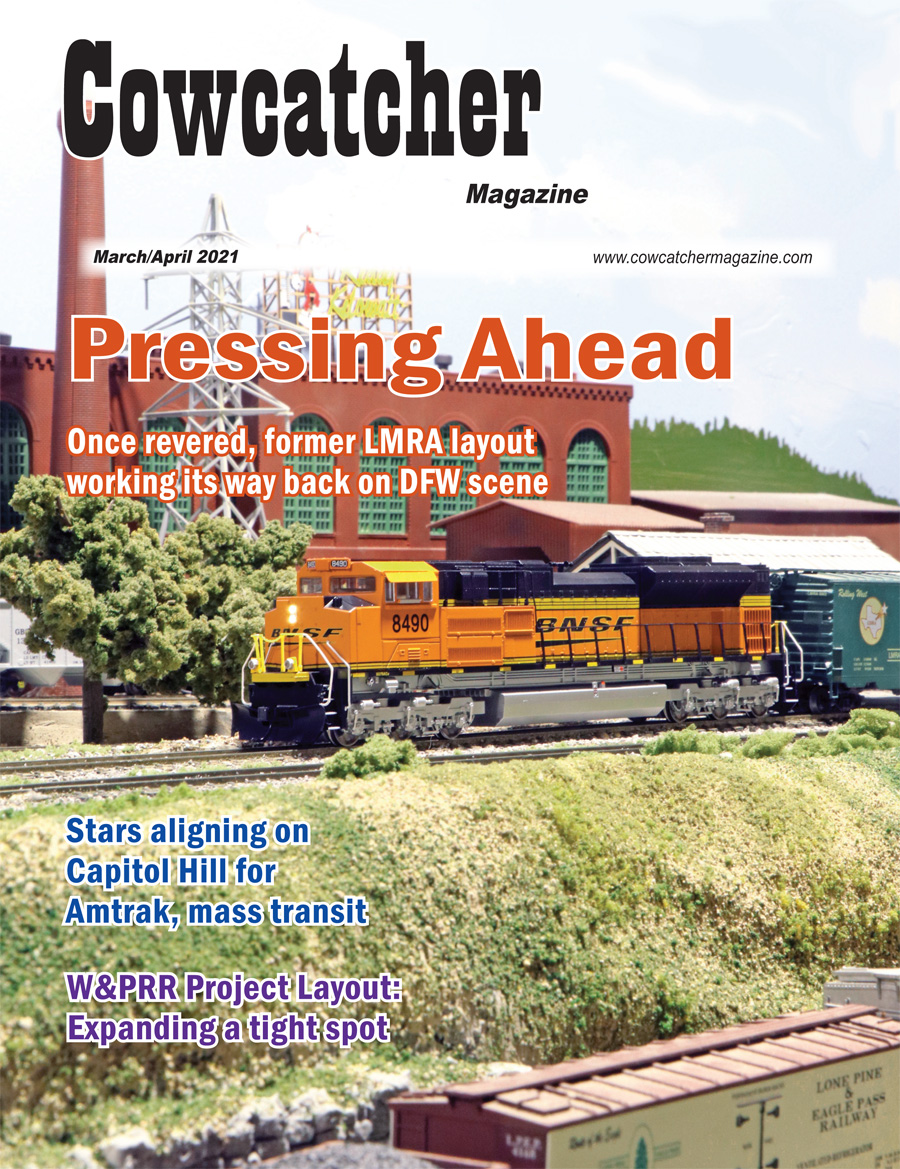 Pressing Ahead – March/April 2021: Once one of Dallas/Fort Worth's premier model railroad club layouts, the HO-scale Gulf & Denver Railroad Authority is rebuilding from the ground up. PLUS, a new administration on Capitol Hill that favors rail could hold big things for Amtrak; a thin line of trees provides visually pleasing separation on the N-scale Whitehurst & Pine Ridge Railroad; The Colorado Eagle retained all the amenities of first-class travel 20 years after its arrival; and ScaleTrains.com acquires HO and S tooling from M>T.H. Electric Trains.
March/April 2021
Tele-help – May/June 2021: Big data is getting bigger in railroading when it comes to tracking freight cars. PLUS, the N-scale Bayou City & Gulf has been a fixture at a Houston train store for decades and an ambassador to model railroading; the proposed Kansas City Southern and Canadian Pacific merger holds opportunity for a seamless North American rail network; The Golden Age of Passenger Travel heads east on the Baltimore & Ohio's National Limited; and Watco purchases Canadian National's non-core lines and assets on the Soo subdivision.
May/June 2021
DON'T MISS AN ISSUE! SUBSCRIBE!