All Issues Priced $5.95 unless otherwise noted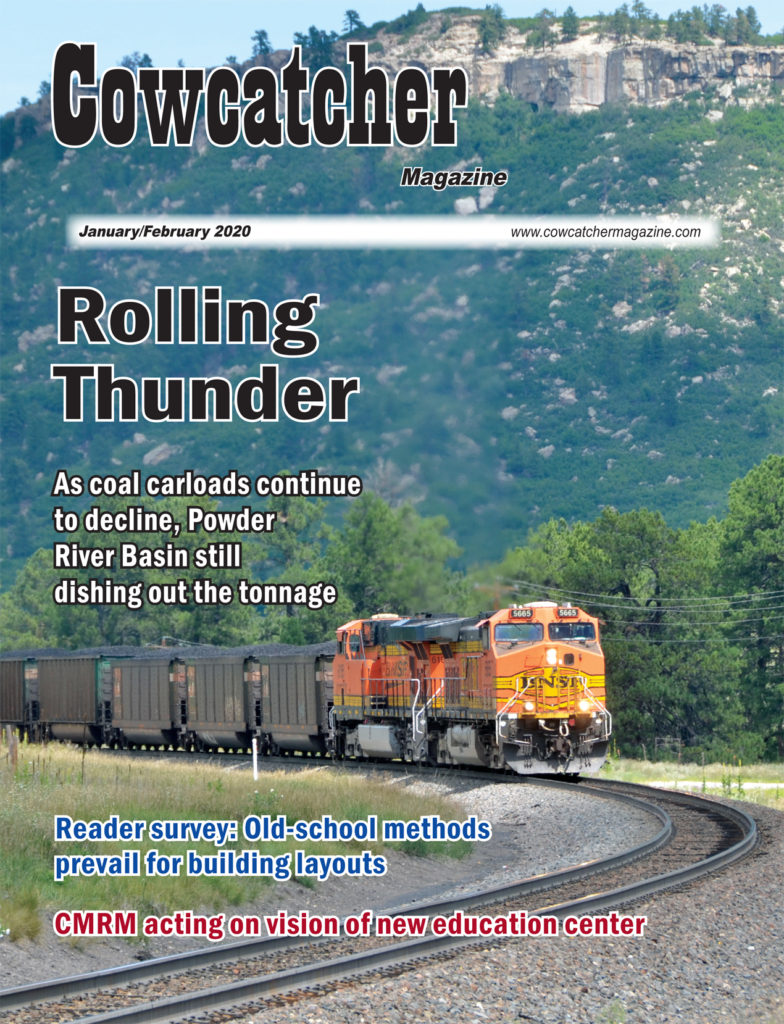 Rolling Thunder – January/February 2020: As carloads continue to decline, unit trains full of black diamonds keep rolling out of Powder River Basin to supply a larger portion of U.S. energy needs. PLUS, the Colorado Model Railroad Museum plans to expand and realize its vision of a campus-like setting for education; a San Diego O-gauge layout will keep its home at the Old Town Railroad Depot; new locomotives and announcements highlight the 48th rendition of Trainfest in Milwaukee; and the George Bush 4141 locomotive has been retired and will go on display in College Station, TX.
January/February 2020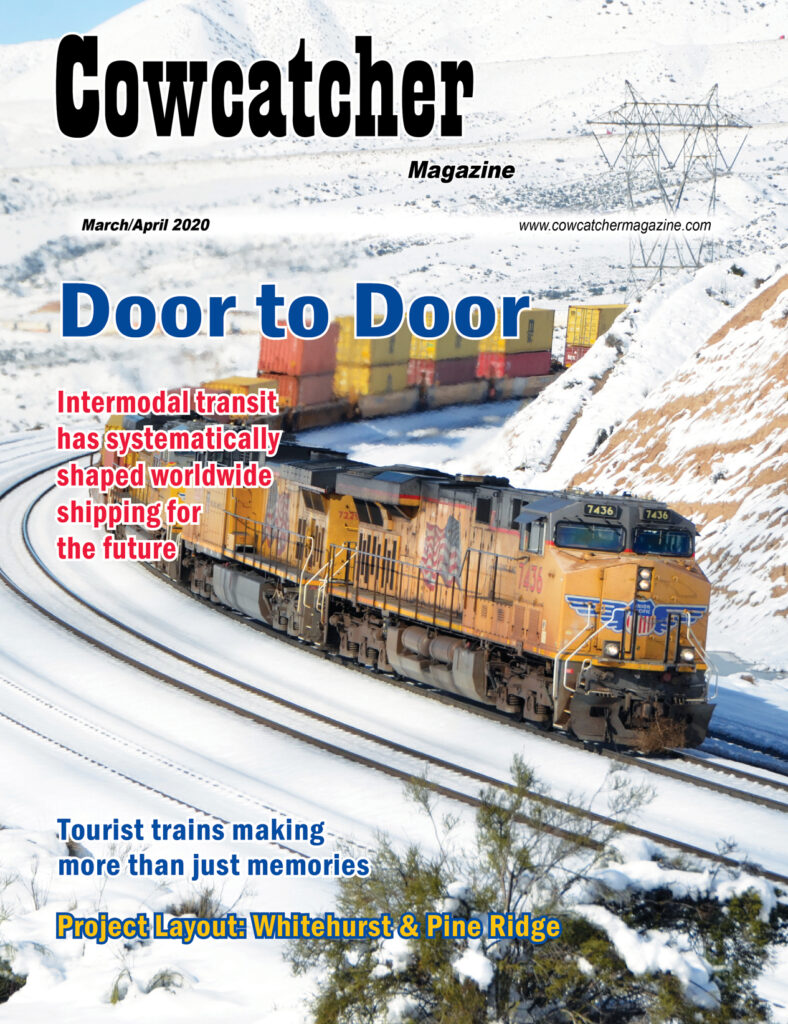 Door to Door – March/April 2020: Every day almost 80 vessel calls are made at U.S. ports by massive ships loaded with consumer goods, which are transported by the nation's railroads. PLUS, tourist railroads are booming and making an impact on passengers and local economies; new models are announced at the Amherst Society Railroad Show in January; a Michigan short line railroad gets crafty and finds a way to bring malt barley closer to a local brewery; and restoration on an ex-CNW steam locomotive picks up at the Mid-Continent Railway Museum.
March/April 2020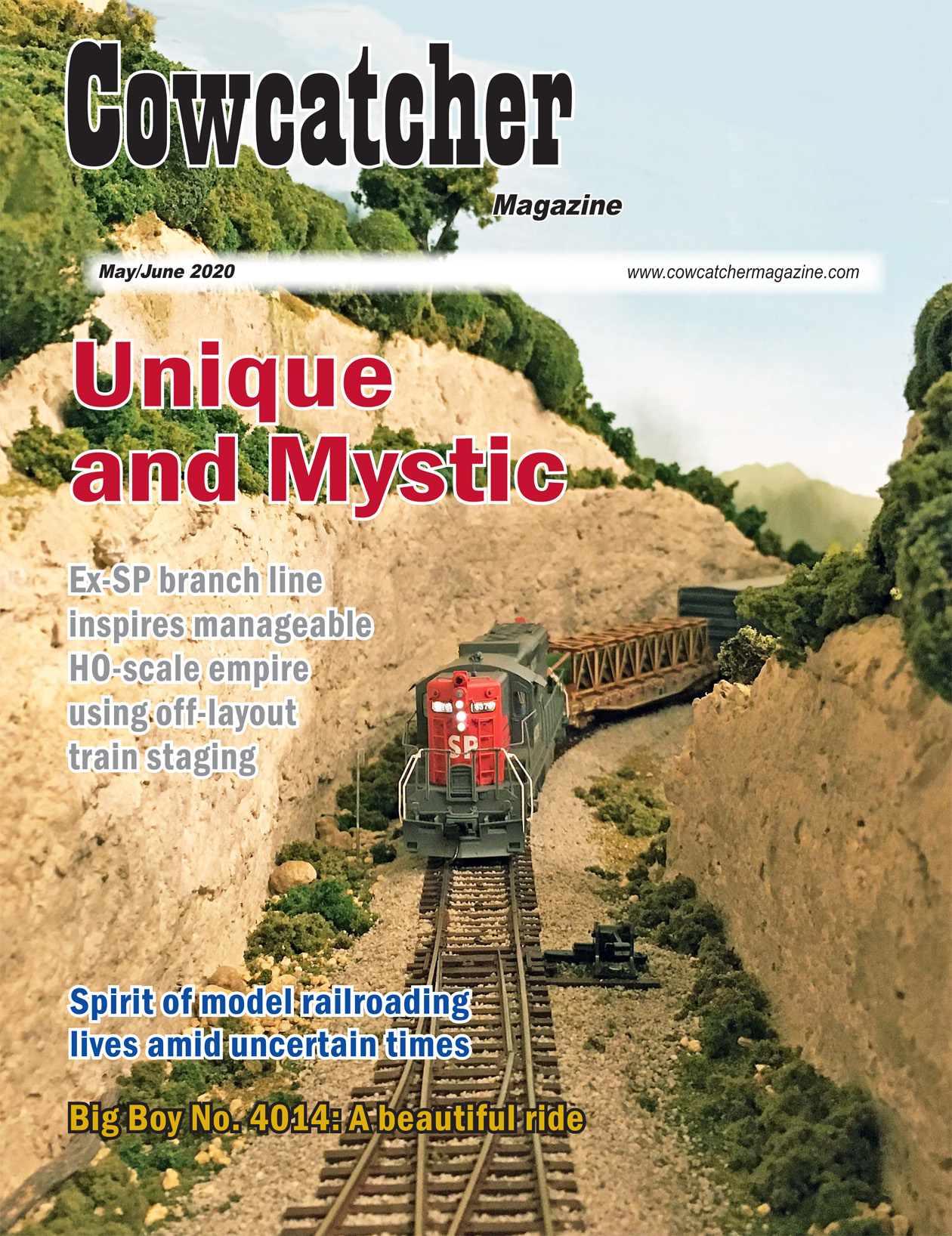 Unique and Mystic – May/June 2020: The HO-scale Mystic Branch, which depicts the Texas Hill Country, is proof that the best model railroads aren't always made of champagne wishes and super-elevated dreams. PLUS, model railroad shops, museums bring modelers and rail fans together during the covid-19 pandemic; after years of work and planning, Big Boy No. 4014 captures the nation's love and passion for trains; Micro-Trains Line CEO Eric Smith shares thoughts on model railroading and reveals his favorite actor; see a review on Grain Belt Models' culverts and grain bins. And more!
May/June 2020 Publisher's Special! $3.95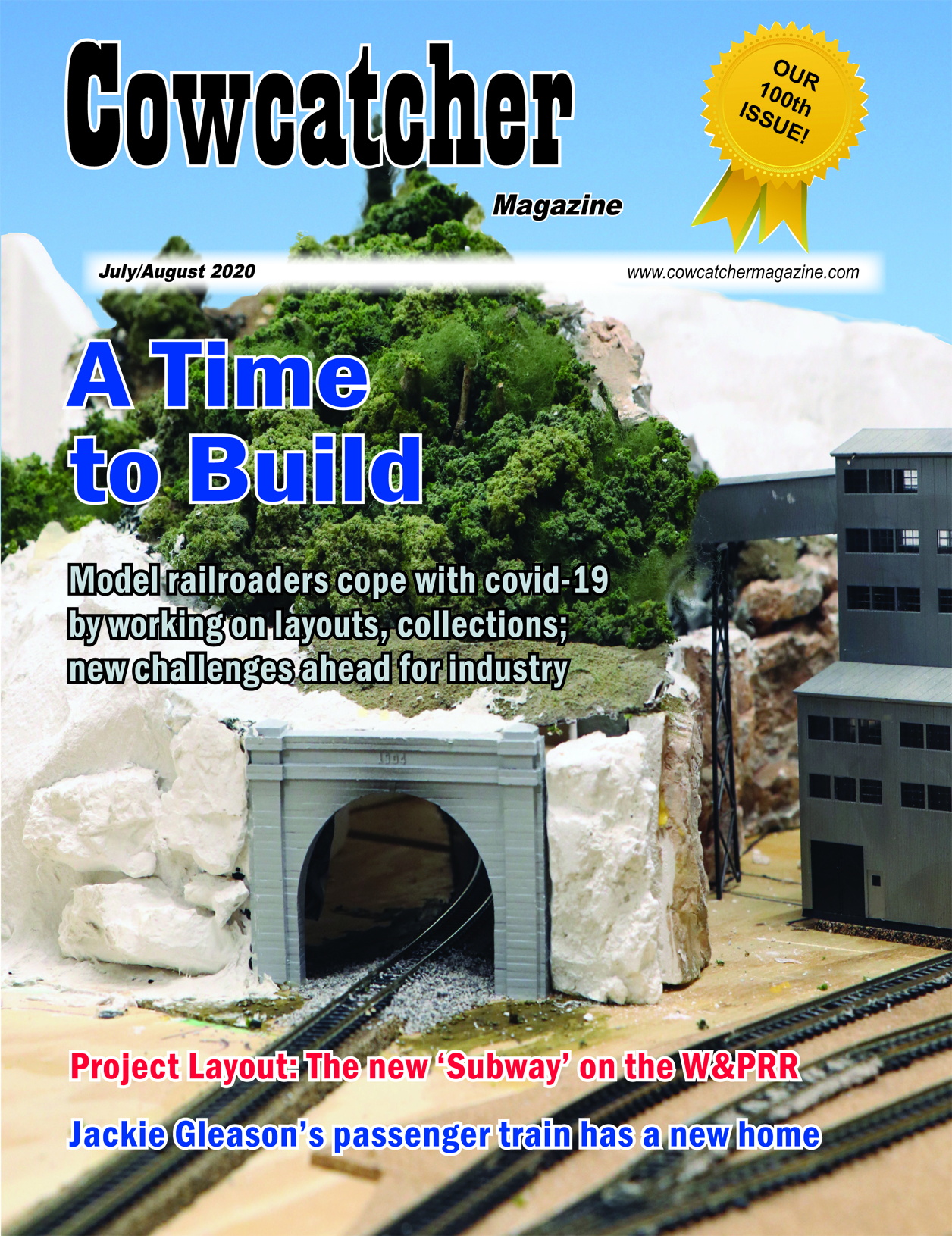 A Time to Build – July/August 2020 (100th Issue!): Special coverage of covid-19's effect on model railroading and rail enthusiasm. Readers weigh in on progress they've made on layouts, collections and other rail pasttimes, and retailers report on ways they are keeping their businesses afloat. And, model railroading may just be good therapy in tough times. And more!
July/August 2020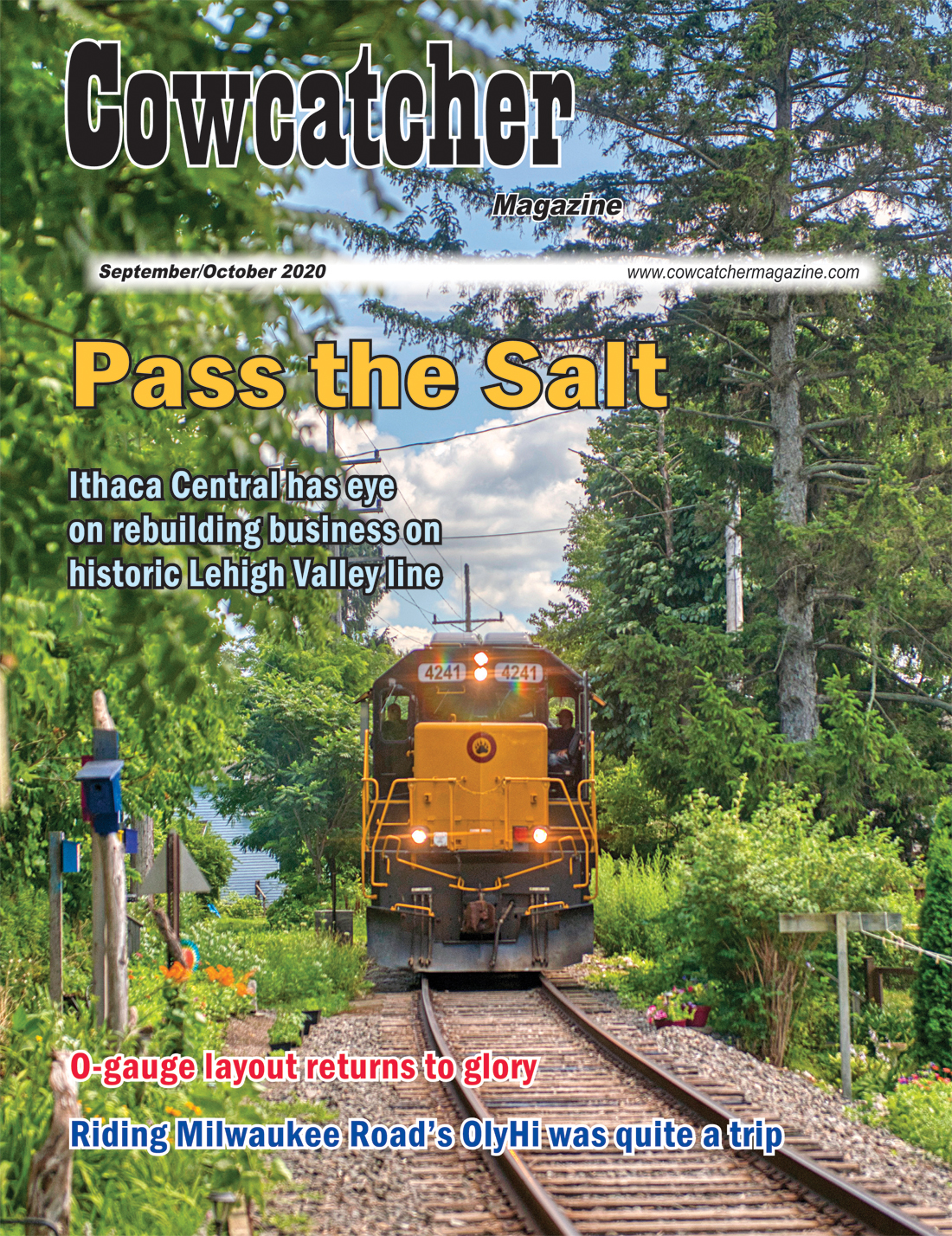 Pass the Salt – September/October 2020: Long salt trains can be spotted on the Ithaca Central, which operates over a portion of the historic Lehigh Valley line from Ludlowville, NY, to Sayre, PA. Also, the Big Rock Cut hides switches while providing scenic relief on the HO-scale Mystic Branch model railroad; rebuilding a highly regarded O-gauge layout took a lot of time and patience, not to mention plenty of muscle; through scenery that "enchants the eye," riding the Milwaukee Road's Olympian Hiawatha was quite a trip; and MAC Rail's HO static EOT devices offer operators options. And more!
September/October 2020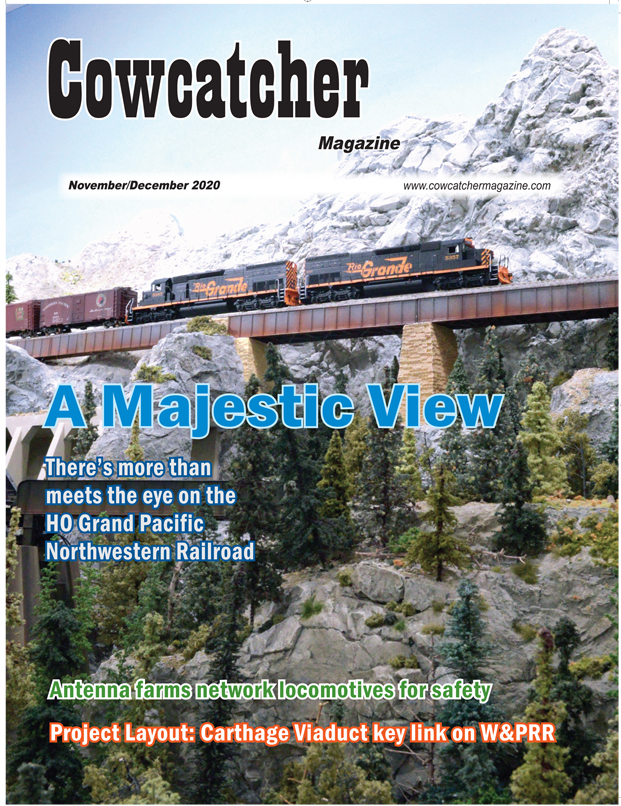 A Majestic View – November/December 2020: The HO Grand Pacific Northwestern Railroad is spectacular, but that doesn't begin to describe Bob Bandy's labor of love that has spanned at least two decades. Also, the NMRA has emerged during the pandemi with its popular NMRAx webcast series, which has attracted more than 250,000 viewers; LinkUp International has become a key player in Positive Train Control while building antenna farms; high-speed rail in Texas moved a step closer with recent Federal Railroad Administration approvals; and Union Pacific's Portland Rose was the premier train between Portland and Chicago. And more!
November/December 2020