All Issues Priced at $4.95 unless otherwise noted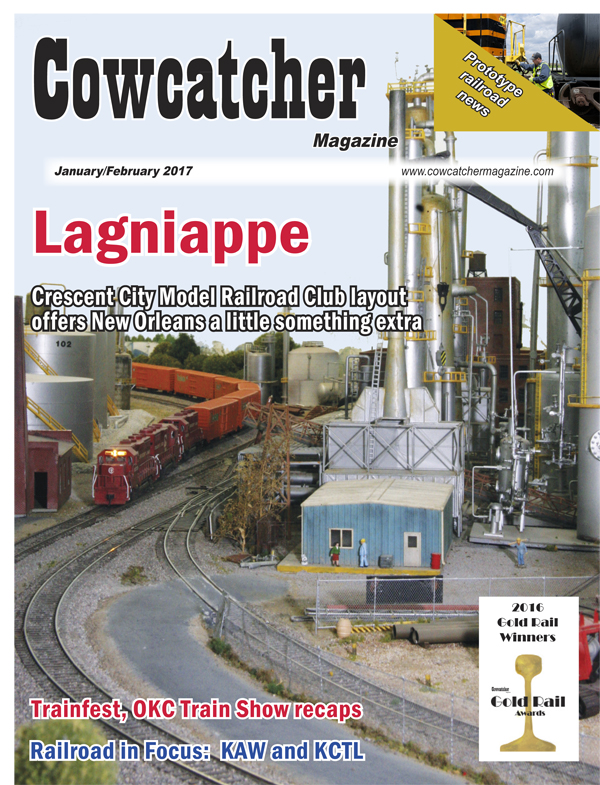 Lagniappe January/February 2017: The Crescent City Model Railroad Club is opening its doors and offering New Orleans a little something extra. PLUS, young Japenese modelers send a message of peace through an award-winning N-scale module; the race of the Gold Rail Awards best model railroad product comes down to the wire; the Kaw River Railroad and Kansas City Transportation Co. are getting creative to attract new business.
January/February 2017
---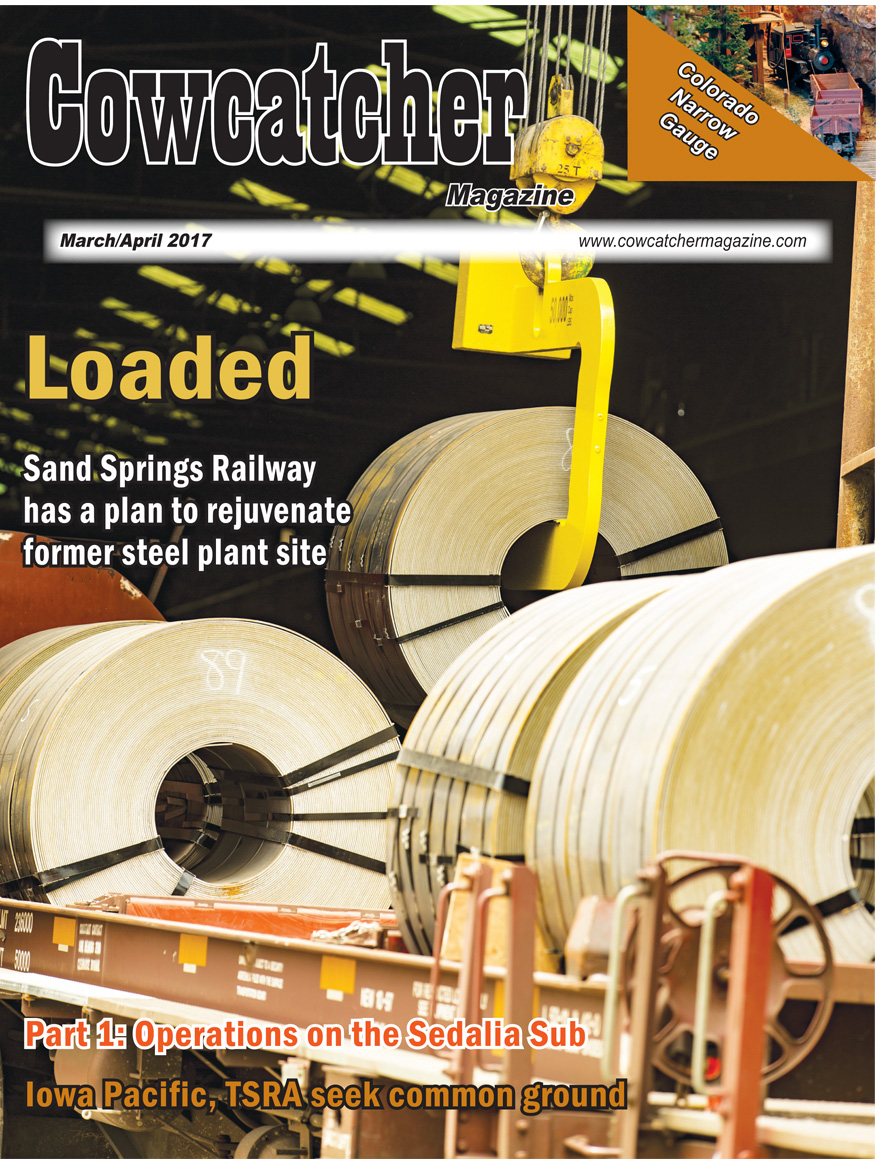 Loaded March/April 2017: OmniTRAX has a plan to rejuvenate the historic Sand Springs Railway in Tulsa by developing the site of a former steel mill; the Texas State Railroad Authority and operator of the Texas State Railroad are trying to find common ground to keep the tourist line running; Colorado Narrow Gauge has been a crowd-pleaser at Wisconsin shows; and Part 1 of "Designing an N-scale Layout for Operations" gets under way. SOLD OUT!
March/April 2017
---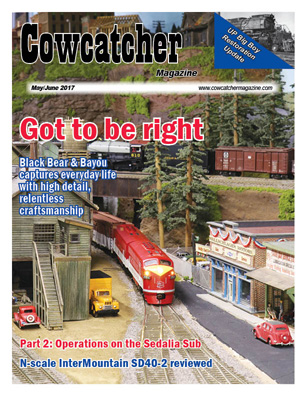 Got to be right May/June 2017: The Fort Worth-based HO Black Bear & Bayou captures everyday life with high detail and relentless craftsmanship. PLUS, a near-record crowd fills the Denver Mart for the Rocky Mountain Train Show; Part 2 of "Designing an N-scale Layout for Operations" focuses on determining what kind of trains and when will run on the Sedalia Subdivision; and we review InterMountain's long-awaited N-scale SD40-2.
May/June 2017
---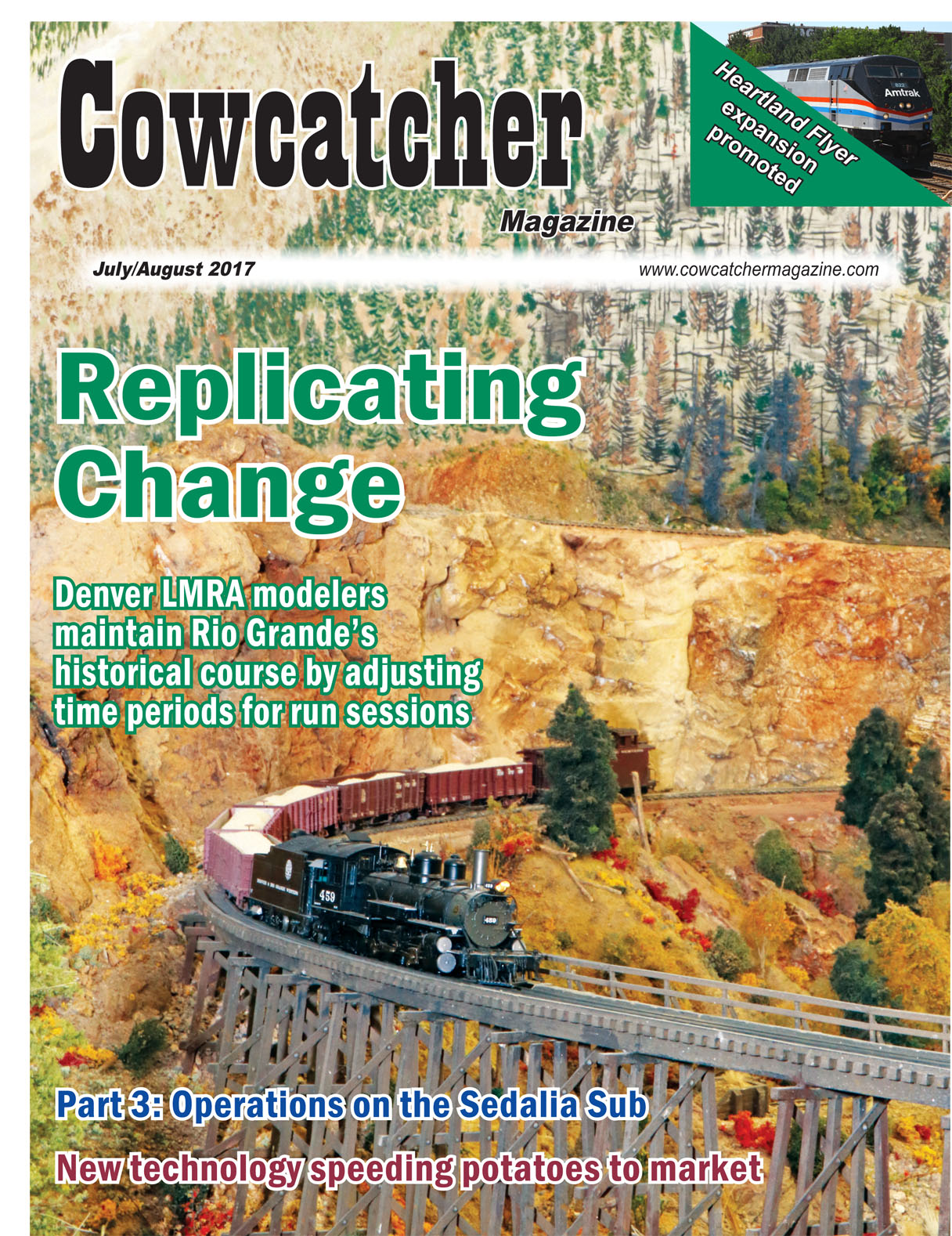 Replicating Change July/Aug 2017: Denver's Lockheed Martin Recreation Association modelers maintain Rio Grande's historical course by easily adjusting the era of the layout. PLUS, new load technology helps The Eastern Idaho Railroad get potatoes to market faster; Part 3 of "Designing an N-scale Layout for Operations" focuses on establishing a car-forwarding system; and Rapido Trains is driving change through its new model bus line.
July/August 2017
---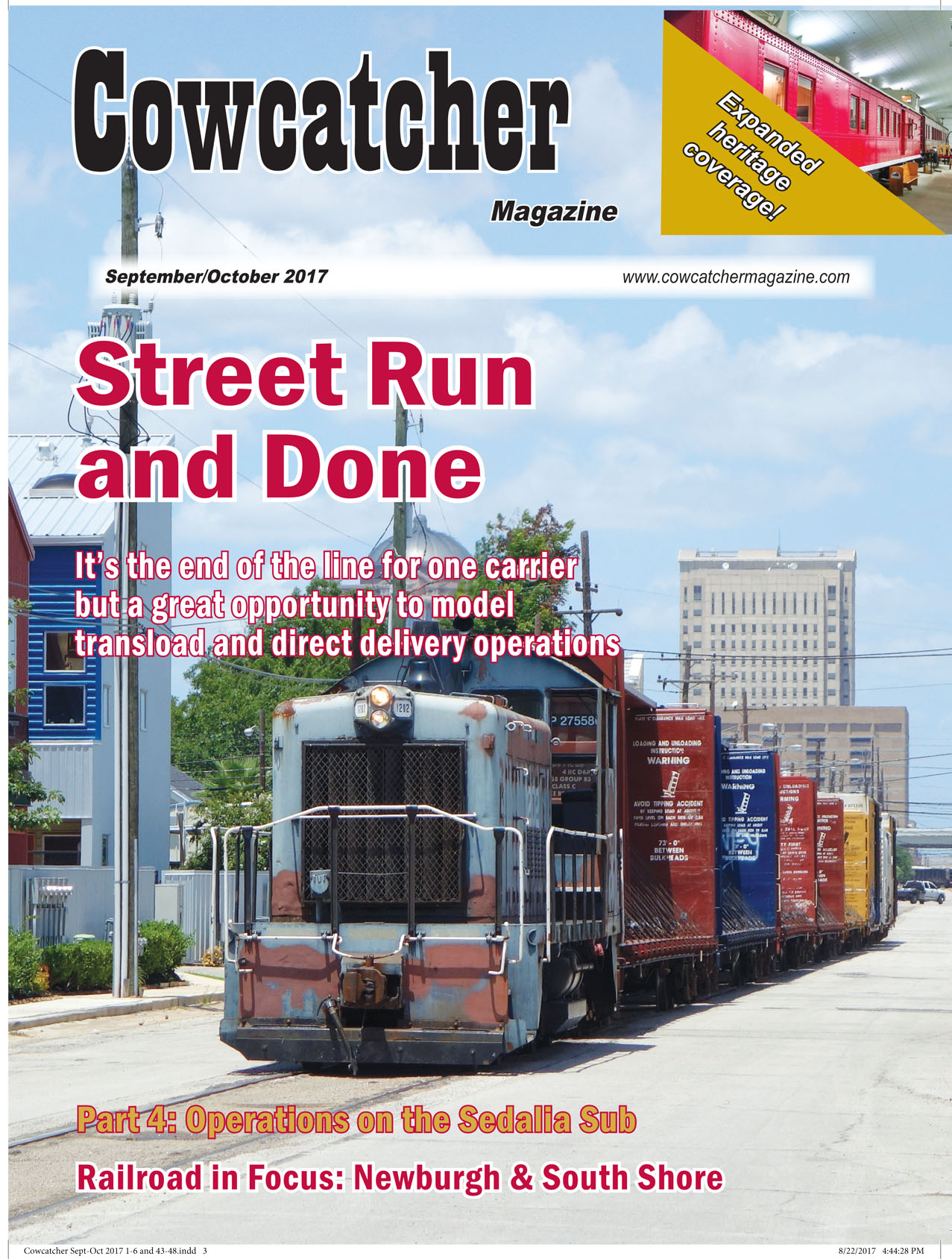 Street Run and Done September/October 2017: It's the end of the line for street running in Houston, at least for now with the departure of one short line, but what's left behind is inspiration for a shelf layout. PLUS, in Part 4: Operations on the Sedalia Sub, Pat Hiatte works out the bugs with help from his friends; the Newburgh & South Shore Railroad is rocking Cleveland; the Milwaukee Electric Traction Club layout recalls travel days of old; and InterMountain's GP10 Paducah lives up to the hype.
September/October 2017
---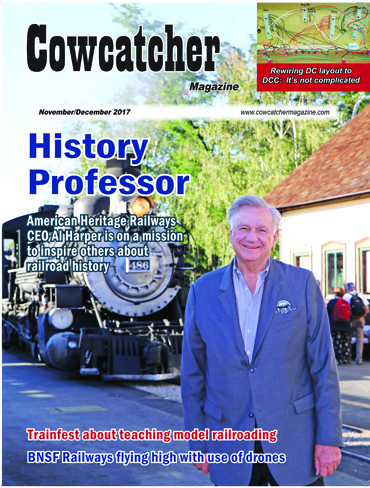 History Professor November/December 2017: American Heritage Railways CEO All Harper is on a mission to inspire others about railroad history – the Durango & Silverton Narrow Gauge Railroad is in the business of preserving history and telling a story that people will remember. PLUS, the Missouri-Kansas-Texas Railway's Christmas 1872 arrival was the birth of Denison, TX; Transforming the Dakota Northern from DC to DCC wasn't as hard as it might sound; and BNSF is leading a railroad industry effort to use unmanned aerial systems, or drones, to get a bird's-eye view of rail infrastructure. One of our most popular issues!
November/December 2017
---