All Issues Priced at $2.95 unless otherwise noted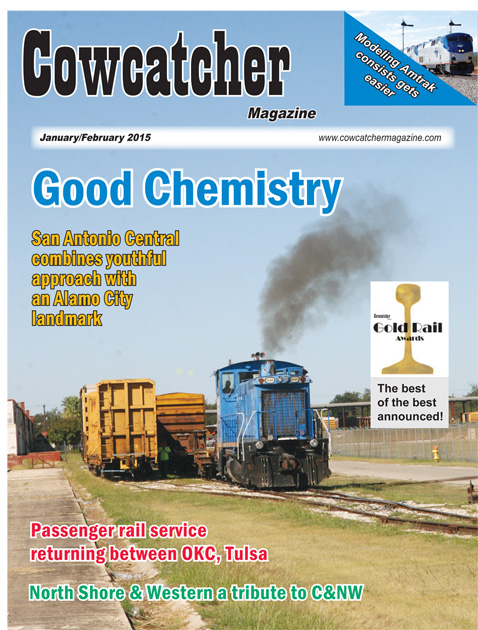 GOOD CHEMISTRY January/February 2015: The San Antonio Central Railroad combines a youthful approach with an Alamo City landmark, the former Kelly Air Force Base. PLUS, we publish the winners of the Cowcatcher Gold Rail Awards 2014 contest; recreating Amtrak passenger trains in N and HO scales is getting easier; passenger rail service between Tulsa and Oklahoma City may get the green light in spring 2015 with the Eastern Flyer; and model manufacturers display their latest products at Trainfest in Milwaukee and the Oklahoma City Train Show.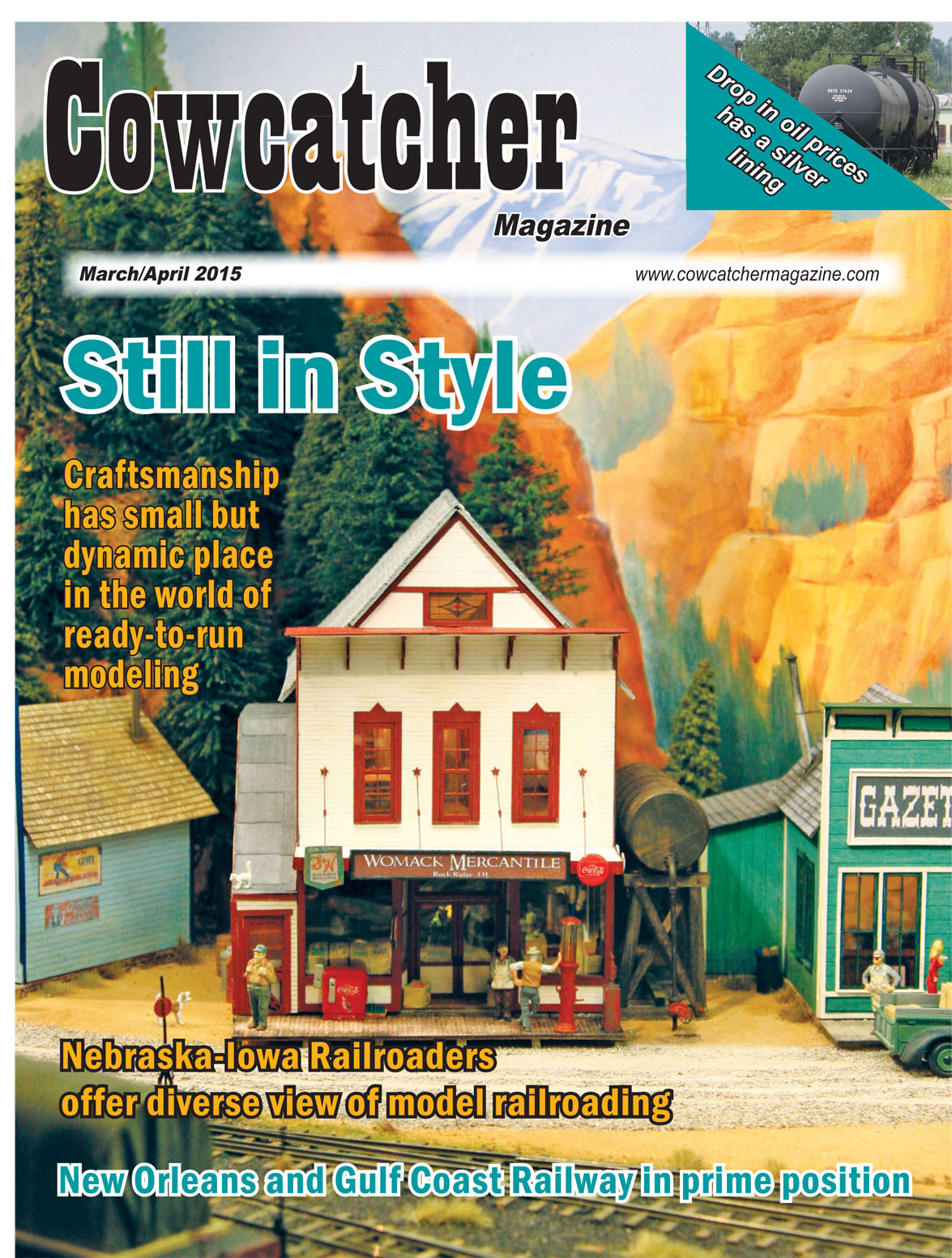 STILL IN STYLE March/April 2015: Craftsmanship has a small but dynamic place in the world of ready-to-run model railroading. PLUS, the New Orleans and Gulf Coast Railway is in prime position to grow with the planned expansion of the Plaquemines Port; the Nebraska-Iowa model railroad club supercharges space at a Council Bluffs, IA, mall with several layouts in multiple scales; despite the drop in oil prices, the railroad industry sees a silver lining; and a mechanic for Watco Companies explains how he modeled a Kansas & Oklahoma locomotive that commemorates Wichita State University.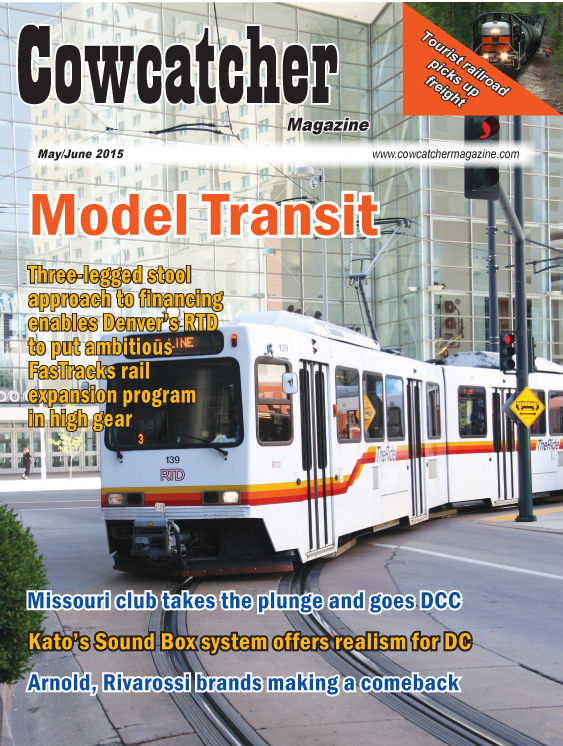 MODEL TRANSIT May/June 2015: Denver's Regional Transportation District takes a three-legged stool approach to expanding the city's light-rail and commuter-rail systems. PLUS, we review Kato's new Sound Box system; visit with Hornby America's Arvids Breikss about the comeback of Arnold and Rivarossi; detail how a Mexico, MO, club easily switched from DC to DCC; and recollect how the Cotton Belt's Lone Star served Shreveport, LA.
ON RECORD PACE September/October 2015: Intermodal shipments on U.S. railroads in April outpaced carload traffic for the first time before hitting its highest point ever in June. PLUS, the massive Tehachapi Loop continues to be a big draw for the San Diego Model Railroad Museum; San Antonio's Alamo Model Railroad Engineers settle into a new venue for it annual model train show; ScaleTrains.com announces it's entering the model manufacturing business; and we go trackside with the San Antonio & Northern model railroad.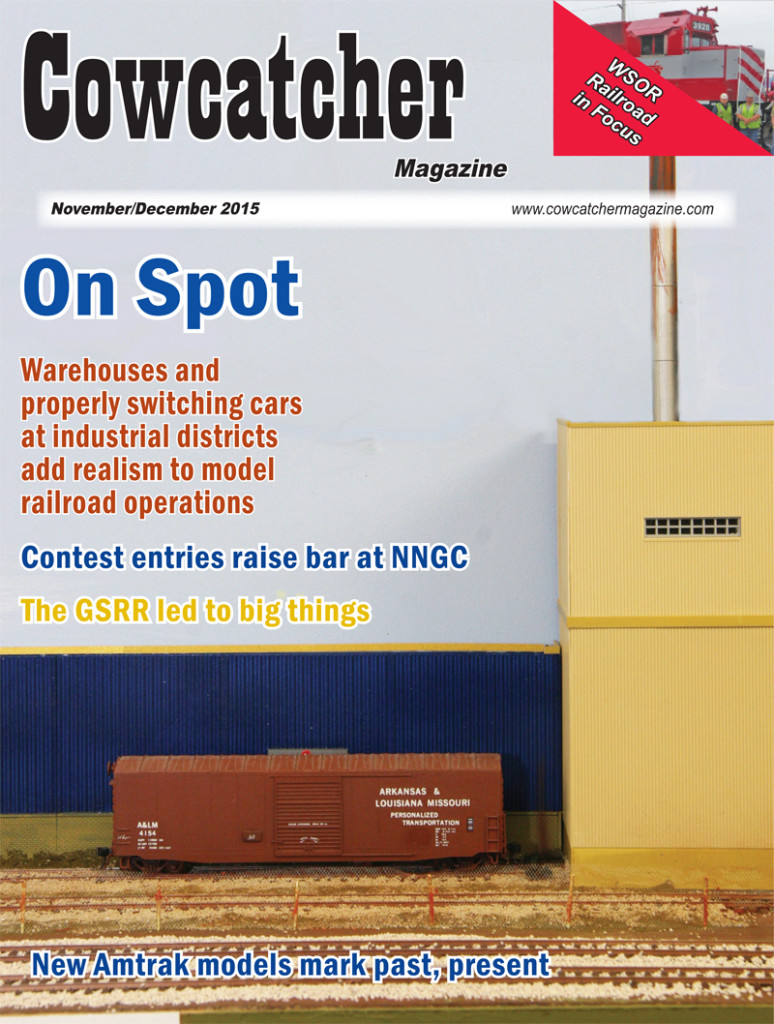 ON SPOT November/December 2015: Spotting cars at warehouses and industrial districts add realism to model railroading, especially when done properly. PLUS, the National Narrow Gauge Convention raises the bar on contests; an Illinois model railroad shop tirelessly promotes model railroading, including to the younger generation; the Wisconsin & Southern punctuates its 35th anniversary with new opportunities; and see how one former railroad was actually responsible for the creation of the country's largest amusement park.